Unlock the world with 6% cashback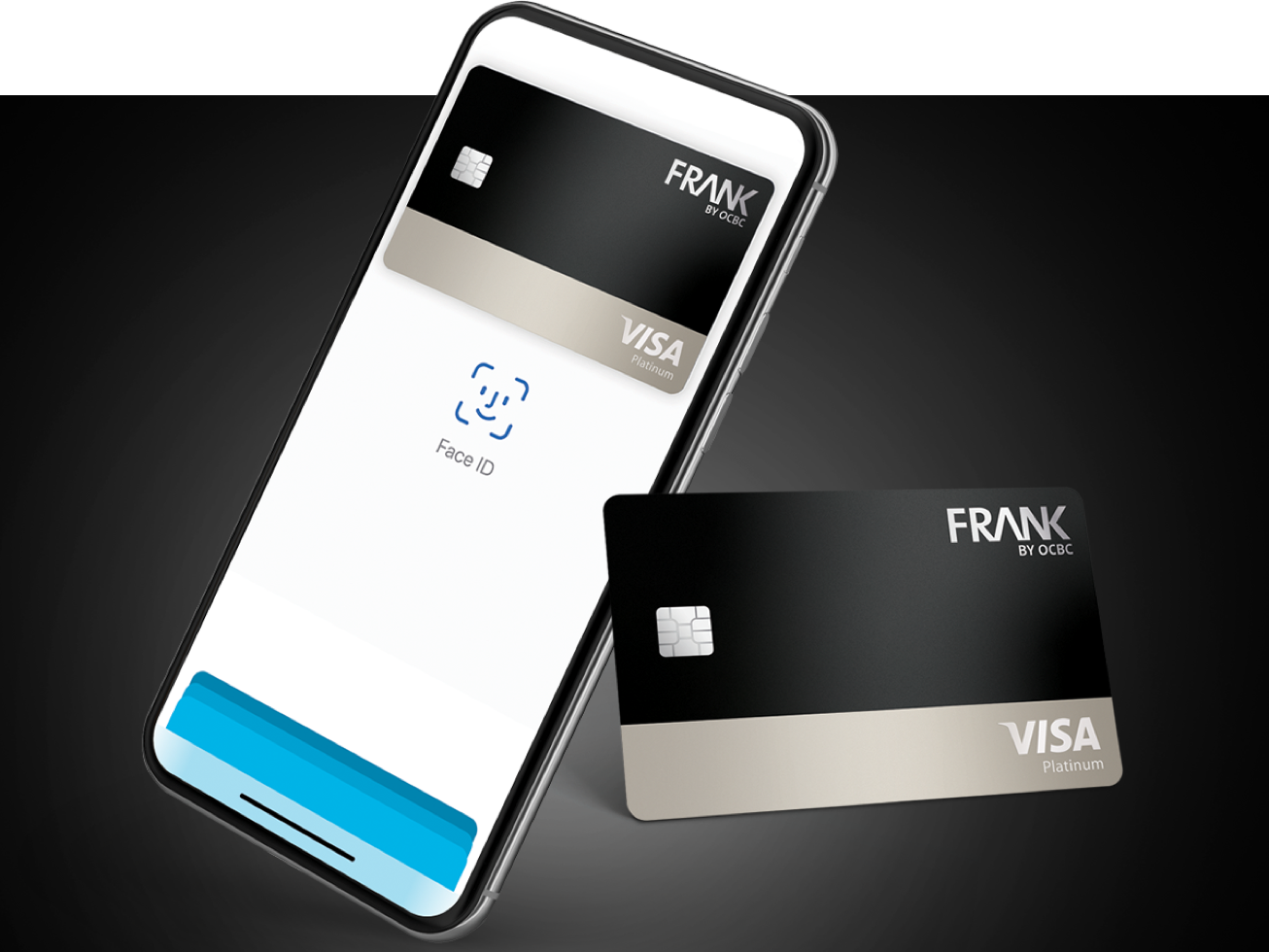 Perfect for

executives
Add to cart, tap your phone, earn cashback, repeat. The card for your digital lifestyle and favourite apps.
6% cashback for online spending
6% cashback for contactless mobile payments and foreign currency spending made in-store
Min. monthly spend of S$600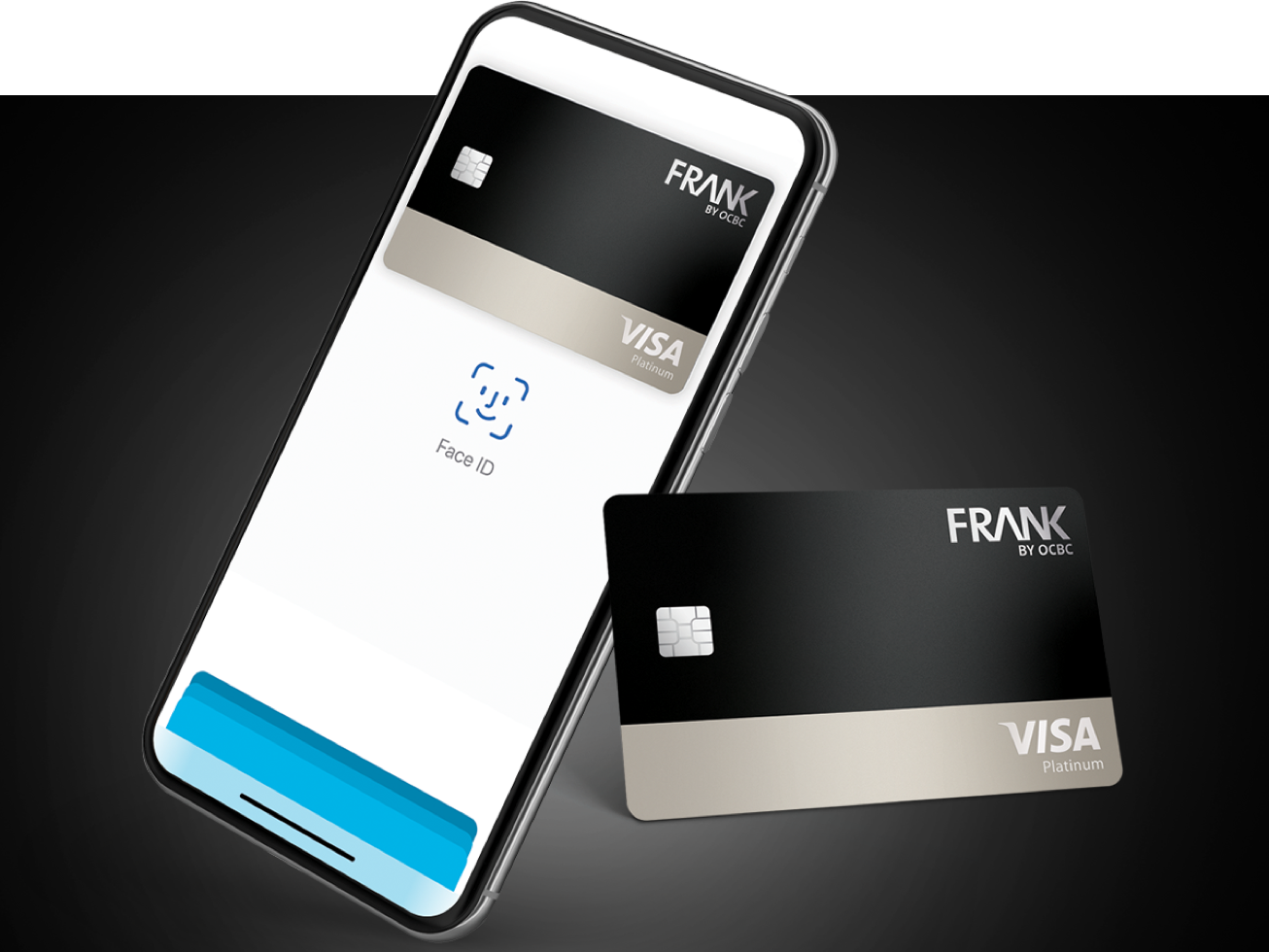 Limited launch offer: Up to S$100/
month in cashback till Sep 2020.

6%

cashback
when you add to cart

For all online purchases on your favourite sites and apps such as Grab, Lazada, ASOS, Spotify and Netflix
6%

cashback
when you tap your phone

Pay with your smartphone or watch in-store with Apple Pay, Samsung Pay, Google Pay, Fitbit Pay and Garmin Pay
Safe & secure
Lock your card, request for a new one and report suspicious transactions via OCBC Mobile Banking app
Food

Shopping apps

Groceries

Pet supplies

travel bookings

transport (Simply go)
Up to S$75 cashback in your pocket each month with an achievable S$600 monthly minimum spend on anything online and everywhere that accepts contactless mobile payments in-store.
How it works
Earn up to $75 cashback on things you love. Easy!
Online spending
Online spending at Grab, Zalora, Netflix, Spotify and more
+
+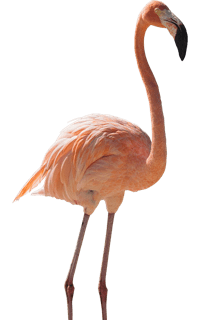 LIMITED-TIME LAUNCH PROMOTION
Upsized cashback from Jul - Sep 2020
S$50 when you sign up online as a New-to-OCBC credit card customer
Up to S$100 cashback per month when you hit min. monthly spend
Before you apply
Eligibility

21 years old for principal card and
18 years old for supplementary card

S$30,000 a year for Singaporeans or Singapore PRs
S$45,000 a year for foreigners

FEES & charges

S$0 for first 2 years, then S$80 a year from 3rd year

S$0 for first 2 years, then S$40 a year from 3rd year

Automatic annual fee waiver

Minimum spending of S$10,000 in one year, starting from the month after your FRANK Credit Card was issued ($0 annual fees for the first 2 years)
What FRANK Credit Card design choices do I have? How can I change my card design?

Effective 1 July 2020, new applicants for the FRANK Credit Card can choose between 2 designs – Obsidian (FRK2020) and Vortex (PRF0002). These 2 designs are also applicable for card design change requests for current Cardmembers.

If you are an existing FRANK Credit Cardmember and wish to change your design, you can visit an open OCBC branch, or call our hotline +65 6363 3333.

Please note that safety procedures are adhered to at OCBC Branches to ensure safe distancing during COVID.

If you are an existing FRANK Credit Cardmember who is currently happy with your existing design, no further action is needed. Your card replacements will continue to be in your existing design.

How are the rebates calculated with S$25 sub-caps?

To illustrate the $25 sub-cap:

*The maximum cashback a customer can receive per category is capped at $25.

Is FavePay considered an online or in-store mobile contactless payment transaction?

A FavePay payment via the Fave app will be classified as an online transaction as the purchase is made through the internet via an app. Only Apple Pay, Samsung Pay, Google Pay, Fitbit Pay and Garmin Pay transactions will be classified under the in-store mobile contactless payments category.

What categories of spending are excluded from the minimum monthly spending and cashback calculations?

Certain Merchant Category Codes are excluded from cashback calculations and will not count toward the minimum spend requirement. Examples include: top-ups to e-wallets including that of Grab, Youtrip, Singtel Dash, tax payments, insurance premium purchases made to financial institutions.

How does the launch promotion with upsized S$100 cashback/month and 4% bonus cashback work?

This promotion is valid for the first 3000 new FRANK Credit Cardmembers with card approvals from 1 July to 30 Sep 2020, no opt-in is required. To qualify, they must hit their minimum monthly spending of S$600 to qualify.

For example, if Joseph successfully signs up for the FRANK Credit Card on 1 July 2020, and hits the monthly spending every month (July – September 2020) (example below), he will get S$33 in cashback for the month of July 2020 and an additional S$20 bonus cashback (capped at S$25 max/month from July-September 2020).

Joseph's total cashback for the month of July will be S$33.00 + S$20 = S$53, with S$33 awarded in August 2020 and S$20 awarded 2 months from July (in September 2020).

See Terms and Conditions Governing the FRANK Credit Card 2020 Launch 4% Upsize Promotion