Not your average internship
frankpreneurship
A 4-month bank-wide summer internship programme for brave individuals who dare to be game changers in the banking world. Kindle your entrepreneurship spirit, pitch your ideas and push innovation boundaries in a challenging programme that provides:
Cross-collaboration opportunities
Mentorship by industry leaders
Entrepreneurship tools for agile development
Career advancement
A sneak peek into a FRANKpreneur's journey
Ideation Day
This is not your average interview. It is an 8-hour full-day programme that will take place at the OCBC Campus. For the first 4 hours, shortlisted candidates will be split into small groups to work on a problem statement. For the next 4 hours, the groups will present their ideas in front of a panel of HR and Business Managers.
3-day Bootcamp
Learn from senior leaders of OCBC Bank about how the organisation operates and the different business units come together to ideate and execute new solutions. With intensive sponging of knowledge and mashing of ideas, you will challenge yourself to develop a winning solution for the New World Economy.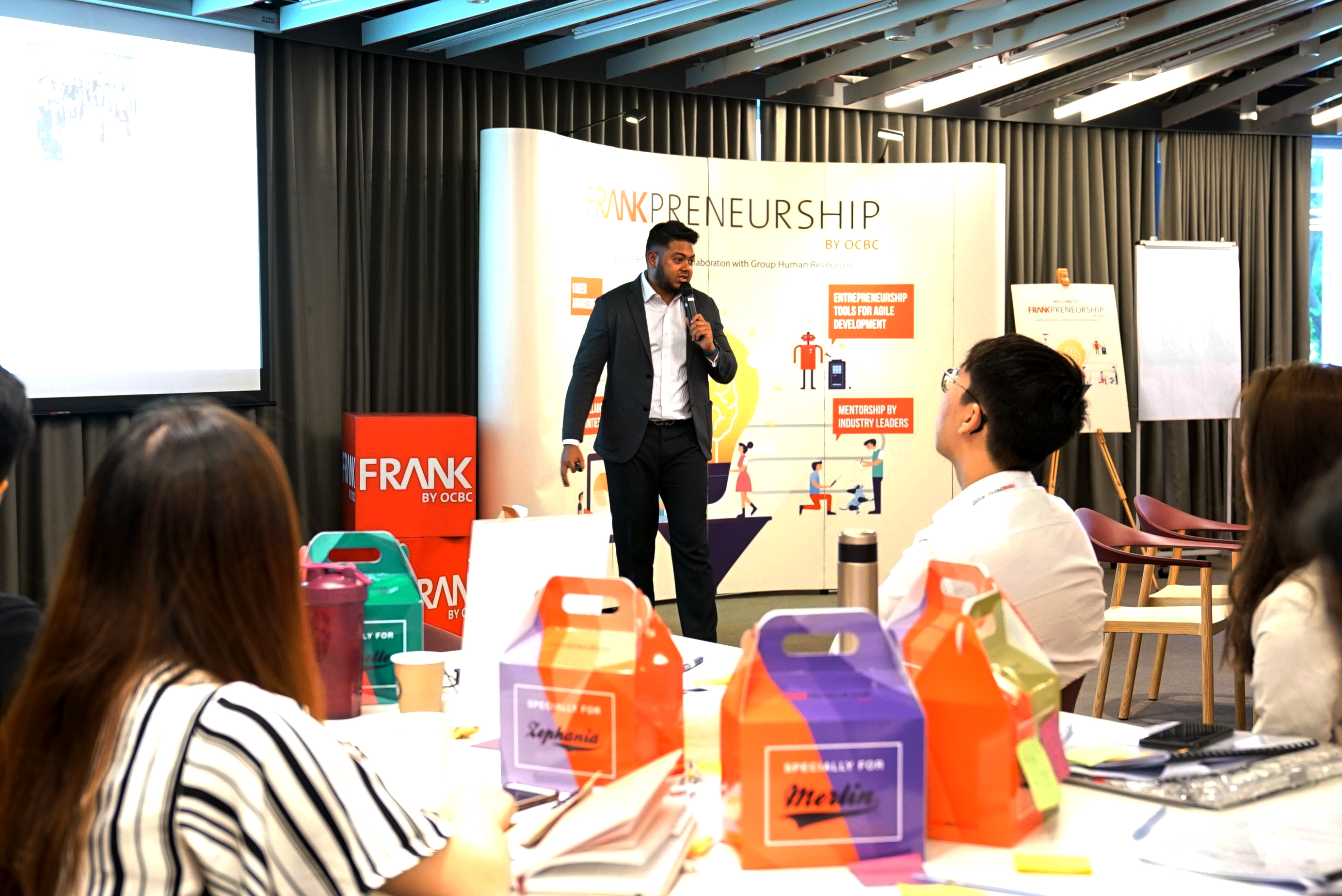 Adobe Workshop
Step into the world of user experience design with the Adobe experts! Acquire new skills as you learn to fully utilise Adobe's marketing and creative cloud prowess to create prototypes and refine the desired user experience for your business idea.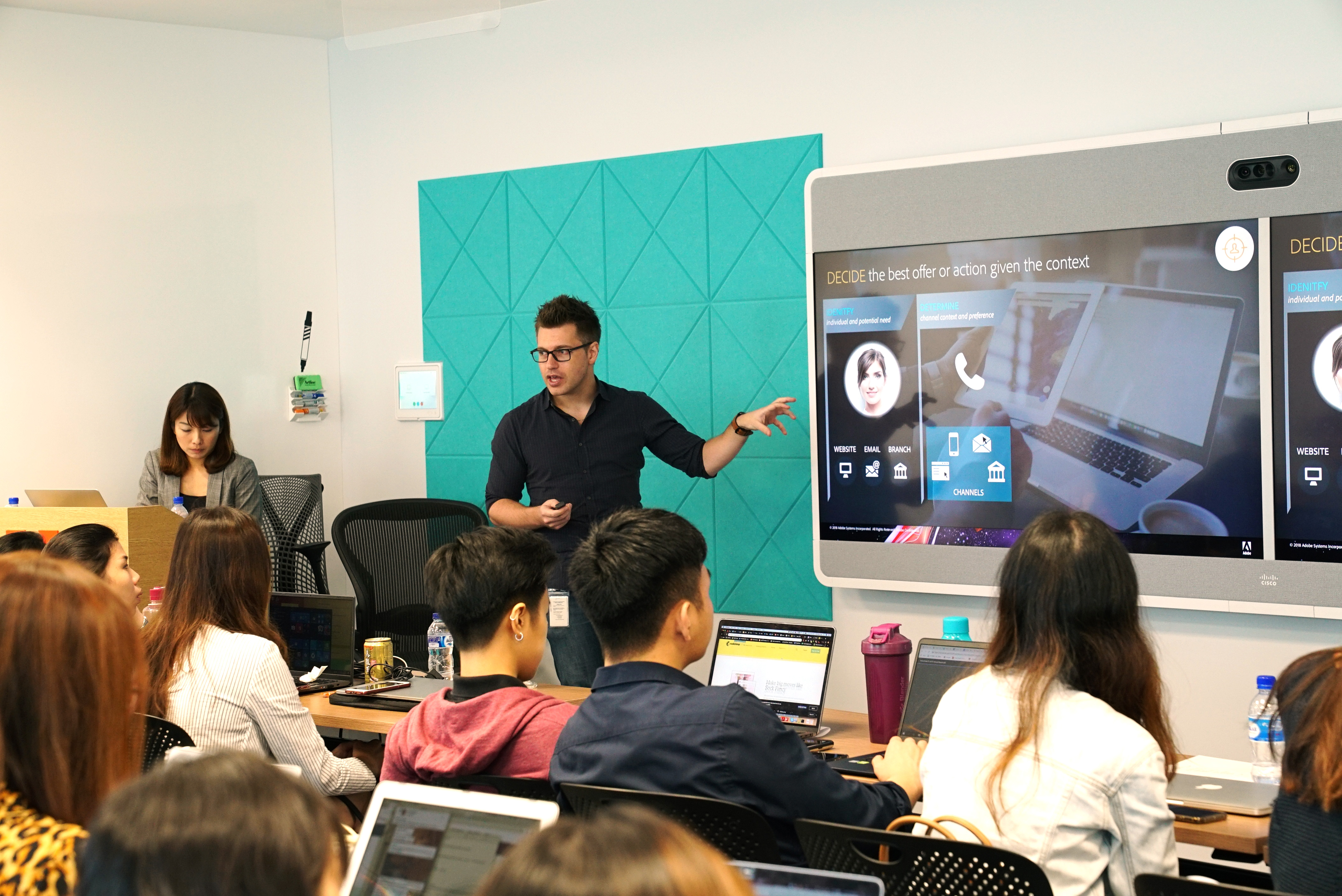 Experience Day
Pitch your project ideas to senior management, hone your business acumen and gain invaluable feedback and insights from industry experts.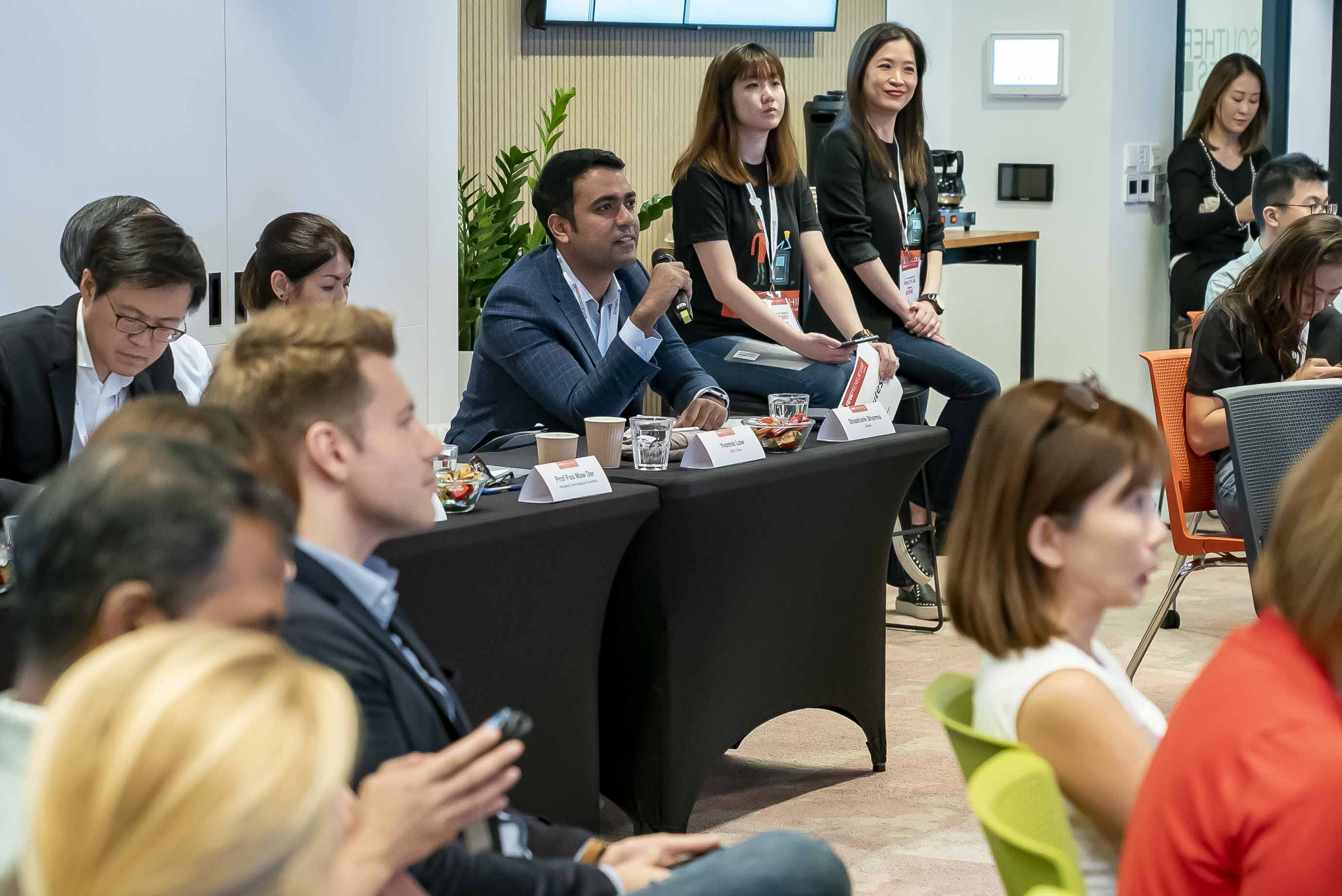 Grand Showcase
The finale of FRANKpreneurship! Pitch your projects to an audience of OCBC Bank's senior management team and leading industry experts.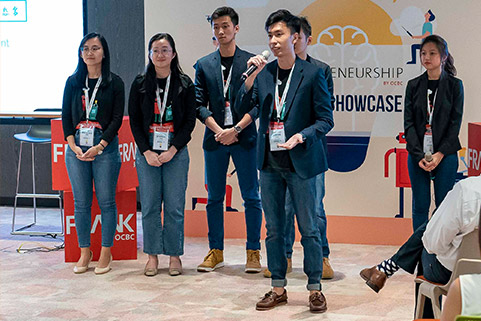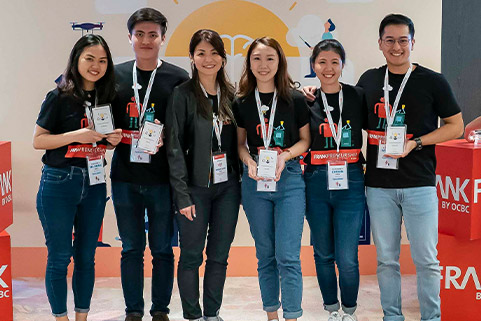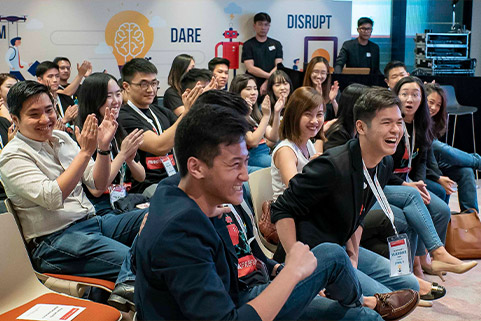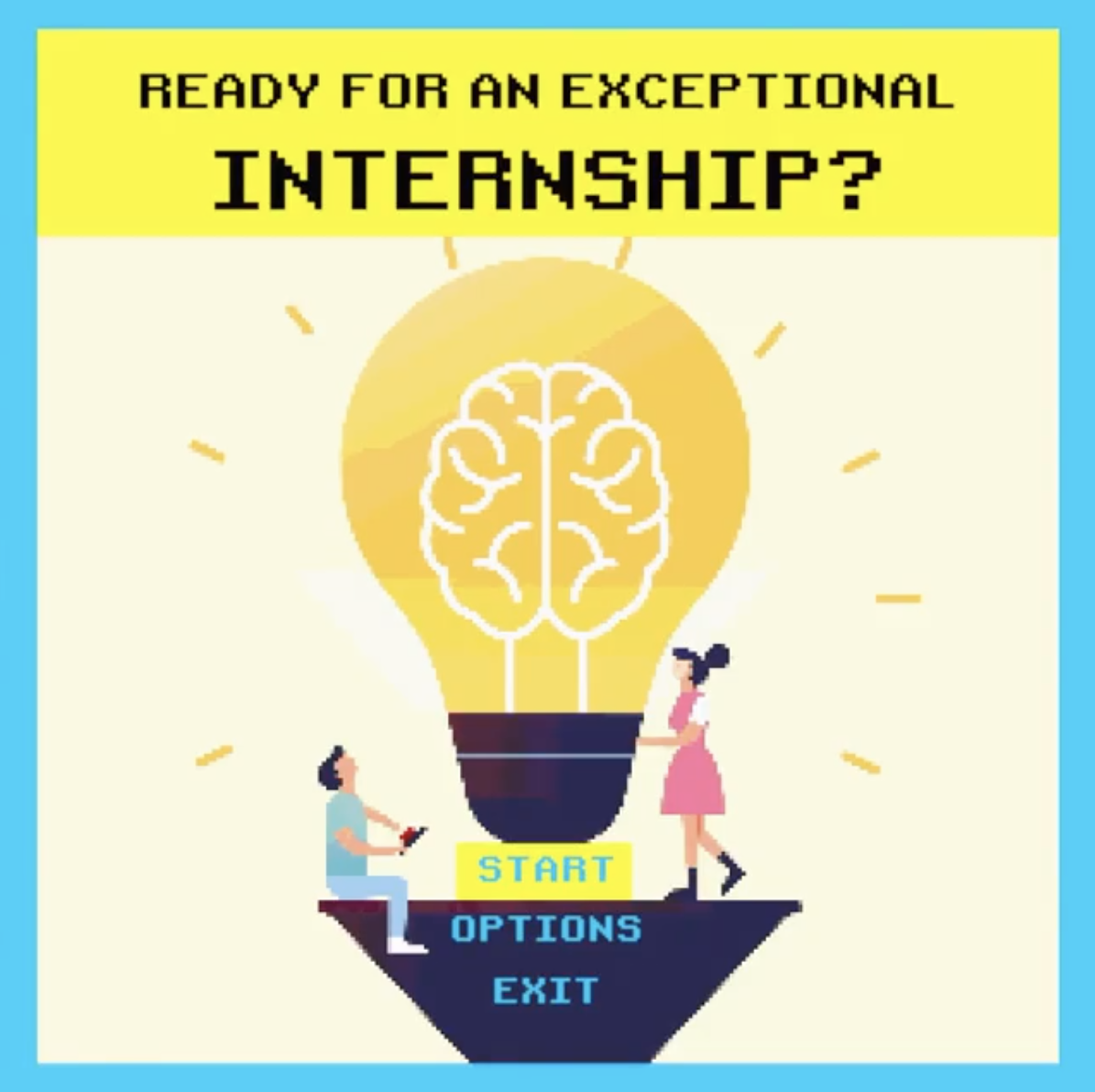 Learn what it takes to build your own startup
The FRANKpreneurship toolkit comes packed with lean startup principles and frameworks taught by industry leaders, greatly shortening your learning curve and putting you ahead of the pack. You'll discover what it means to have a startup mentality and pitch your business ideas.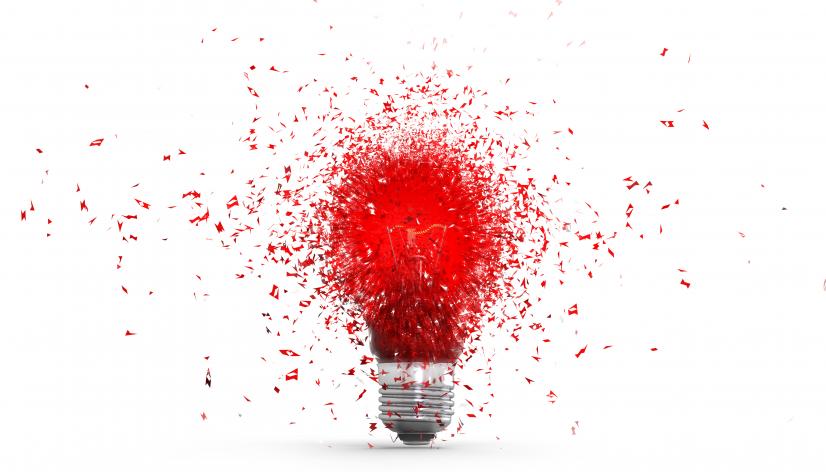 LEARN FROM LEADING INDUSTRY MENTORS
Pick the brains of subject matter experts and understand the ins and outs of the banking world — gain an insider viewpoint to technological trends and in-demand skillsets to succeed in the new world economy.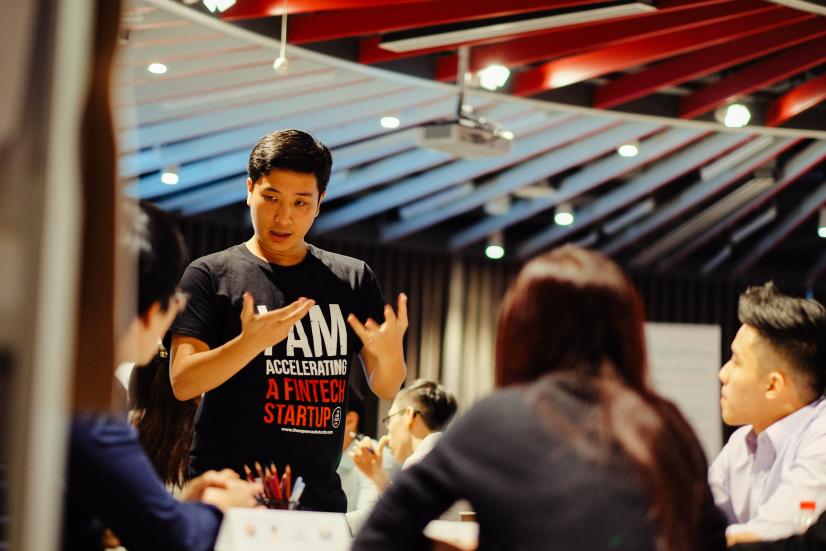 WORK ACROSS DEPARTMENTS TO TACKLE REAL CHALLENGES
FRANKpreneurship keeps you connected and enables you to collaborate with people in creative ways. You will be working with people across different departments to ideate and create solutions that will impact the youths of the future.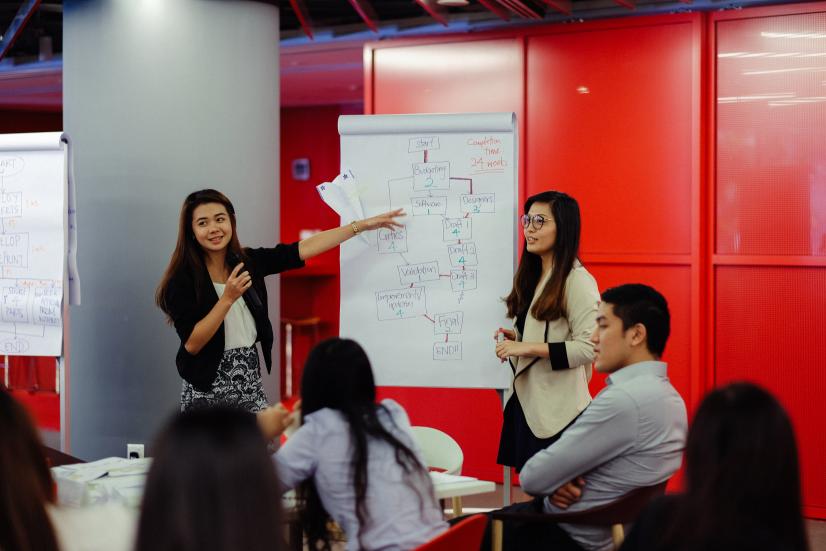 FAST TRACK YOUR FINANCIAL CAREER
Get fast-tracked into the OCBC Graduate Talent Programme, which will help you build a strong foundation in banking to achieve your career goals in the finance industry.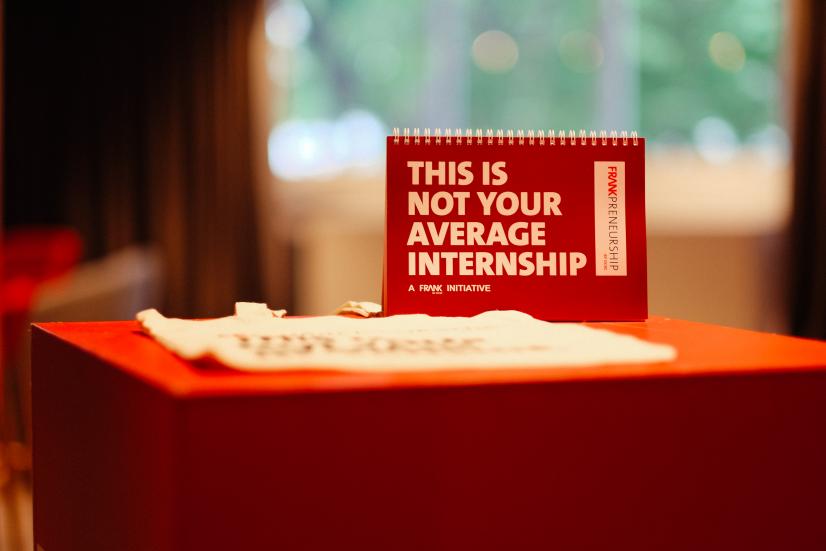 Weekly Schedule
How will my 5-day week look like?
Mon to Thurs:
Home department
During the first 10 weeks, for 4 days a week you'll be attached to a 'Home' department in the bank. This is where you'll gain an in-depth and hands-on experience of real-world work challenges, and apply your knowledge to real projects.
Every Friday:
FRANKpreneurship Projects
Fridays are when your ideas are born. Learn to sprint and innovate like a startup to come up with future banking solutions. Engage with leading industry partners and higher institutions partnering FRANKpreneurship.
Hear from past FRANKpreneurs