An unforgettable FRANKpreneurship
Forget staring at excel sheets, endlessly photocopying documents and always being told what to do during your internship. The FRANKpreneurship Programme is exciting, dynamic and unique in its own way, and I was fortunate to have been a part of the inaugural batch.
It was a challenging yet value-adding experience. As the saying goes: It's the journey that matters and not the destination. The six-month programme has broadened my perspective and knowledge on the banking landscape, as well as the financial technology (fintech) space. Here are some highlights and learnings from my journey through the FRANKpreneurship Programme:
When I began the programme in May 2016, I didn't know what to expect and neither did my peers. As the programme is the first of its kind, there was a lot ahead of us and all I could tell myself was to keep an open mind throughout the journey. This mentality kept me going and pushed me to take on challenges as and when they come. More importantly, the more you give, the more you get out of the programme.
Trust me when I say you will get knocked down so many times. But what matters is getting back up, taking on all the challenges and not giving up. Though things might get crazy, your team's mentors will always be there to give you advice from the business perspective and tips on how to better tackle your challenges. They are the real heroes!
As an intern in any company, do not expect to be spoon-fed. Being resourceful is an important life skill wherever you work or go in life. It definitely applies to this programme as well. From beginning to end, you will constantly learn new things. That's the beauty of this programme. Whether you excel depends on you and your team's drive to improve.
Stay curious, stay hungry! Keep asking questions if you are unsure of the business or how to move forward. Your mentors are there to guide and help you and, yes, they are super nice people. Don't be afraid to ask or challenge the norms. Asking questions constantly can help to make sure that your team is on track and, of course, add value to your knowledge of the industry.
The FRANKpreneurship experience was truly rewarding and, speaking on behalf of all 24 of us, we have grown individually and as a group, and acquired the necessary skills to navigate the ever-changing demands of the new world economy. I am thankful for the guidance I have received from my supervisors, mentors and sponsors, as well as the time and effort they have invested in nurturing us to the FRANKpreneurs we are today.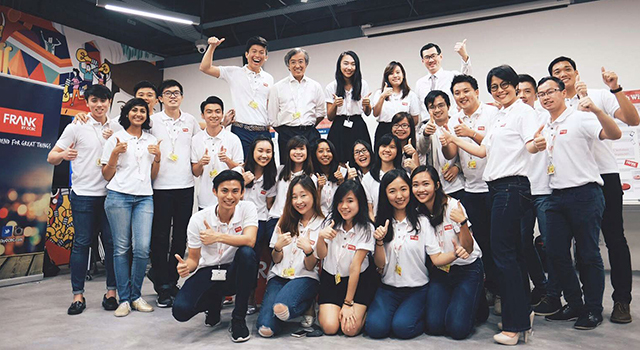 Knowledge is money
What to read next