BLOG
FRANK thoughts on money, lifestyle and career
LATEST POST

20 July 2017

Most of us understand the importance of investing, as a means to supplement our life in the future. Whether it is financing children's education, buying a house or planning for retirement, investing in these areas are essential. It is less about becoming Warren Buffett wealthy, but more to achieve these goals comfortably.

LATEST POST

03 July 2017

Who are they? How are they different? When we see our younger siblings and cousins trying to tap on non-touchscreen panels and navigating smartphones intelligently with their tiny hands, we know they are the true digital natives.

LATEST POST

23 June 2017

Have you always wondered why money is never enough for you?
31 Oct 2016
It's more than a business buzzword. Networking is about genuinely maintaining relationships with people you already know, says Segment Manager Kenny Loh.
21 Oct 2016
For those keen but nervous to get started, we've some simple tips to help kick-start your investment adventure.
27 September 2016
On 10 and 11 June 2016, FRANK by OCBC celebrated its fifth birthday in full swag with the second edition of Bandwagon Riverboat onboard Asia's only Mississippi riverboat.
19 September 2016
By now, you probably have a good understanding of how important life insurance is. But do you know which type of life insurance policy is the right one to choose?
14 September 2016
Will Saunders and David Burgess were 67 meters up in the sky. Aside from the wind, it was deathly quiet. The roar of the city was miles away.
30 August 2016
It was easily one of the best plays I'd seen in a while: Awesome storyline, witty script, superb acting, and loads of deep concepts about Singapore's identity/history to think about.
26 August 2016
It is not uncommon to hear the older generation lament the loss of the value of a dollar, time and again providing captive listeners with anecdotal evidence as to what a dollar could have purchased back in their day.
22 August 2016
Fashion journals and style blogs often liken branded goods as "investment pieces", in the sense that customers are rewarded for buying these exorbitant merchandises for their quality and durability.
13 August 2016
The reason you find saving money difficult? It may be because you are unknowingly giving yourself reasons to spend, says Keith Lim.
6 August 2016
When I was 25, I stumbled upon the idea of 'a personal roadmap' – a plan that captures what you want to achieve in terms of a timeline.Having just started my family and career back then, I was intrigued by the notion.
29 July 2016
As much as I'd like to think of myself as a careful spender, I do go into my excessive spending phases every now and then. Chances are many 20-something year olds out there face the same issue too.
11 July 2016
Dollar cost averaging (DCA) refers to an investment concept where you buy a fixed dollar amount of shares on a regular basis, regardless of the share price. In this manner, DCA takes advantage of the share price movements in the stock market. It ensures that you buy more shares when prices are low and fewer shares when prices are high. Over time, as you accumulate more shares when prices are cheaper, you are able to potentially lower the average purchase price per share.
11 April 2016
"Think before you speak". Surely, you've heard of this age-old adage. As clichédas the phrase sounds, it's always a good policy to keep in mind when you're in the office. Your boss and you can be the best of buddies, but you should always be mindful of your words. Don't hamper your career because you couldn't keep your mouth in check.
31 May 2016
If you think that landing your first job will be the solution to your financial woes as a student, you might want to think again, says Segment Manager Kenny Loh.
17 May 2016
Wouldn't it be awesome if we could travel around the world for six months?
I'm talking about visiting 9 countries across 6 regions. Not rushing through them like your typical packaged tour, but spending a leisurely 3 weeks in each country so you can really soak in the culture.
11 April 2016
I'm just gonna put it out there: My fiancee is way better at planning our wedding than I am.
She often tells our friends, "Lionel is getting an invitation to our wedding. There will just be a big X on the floor with "STAND HERE" written in big, easy-to-read words."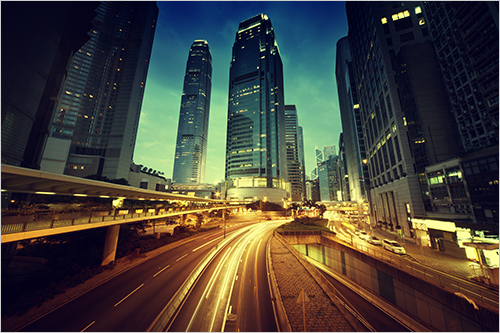 26 April 2016
It's a brand new year!
Let's imagine that this year, you made a major resolution to improve the quality of your life. You've read all about the benefits of leaving work on time, so you hunker down and say, "Okay, I'm gonna leave the office by 6pm every day, no matter what!"
20 Dec 2015
When I first started work, I used to go clubbing all the time. I don't even know why I went so often – most of the time I was just sipping beers with my buddies trying to look cool. Every weekend, I'll throw down like a hundred buckeroos trying to get tipsy on beer and Graveyards.
July 29, 2015
In a group gathering of my old secondary classmates last month, we talked about what was the best investment we have made so far. One of them started with something sappy like time and energy spend developing his relationship with his then girlfriend. Not surprisingly, no one else agreed.
June 15, 2015
As a designer, I always look for ways to explain what design is and why design matters in businesses. Spending 5 days in Japan — Tokyo and Mount Fuji — not only spoiled me with its stunning nature, food and culture, but inspired me so much in how design is practiced in the land of sophistication and serenity.
May 4, 2015
I think, therefore I am – a famous philosopher once said. Today's typical measure of worth (in dollar sense) really understates what we all have. With the universal birthright of attention, energy and the ability to learn, we need to recognize these as our real assets (money is what comes after). And start managing them well.
April 29, 2015
Steve Jobs famously said "You can only connect your dots backwards". What if you can connect your dots forward too? Dave will share trends and skill sets required for jobs in the future. So you can create your own future.
April 29, 2015
Learn from Glenn (aka the wayward youth turned good, inspired by Mr Kumar in the MOE TV commercial) on how to stay courageous and resilient in the face of life's hard challenges.
March 16, 2015
When thinking about your career, think about your purpose and your values. And what you want to stand for. Because if you truly understand yourself, you will have an amazing career, and then get really good at something.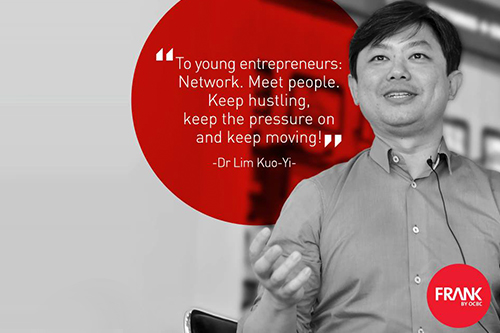 March 16, 2015
How do you capture the attention of venture capitalist? Learn first-hand from Dr Lim Kuo-Yi, the ingredients to building a successful start-up business, that is attractive enough to get investor funding.
March 4, 2015
So, after rounds of interviews, I finally clinched my first job! With a monthly pay check comes great responsibility – I am now no longer a liability, but someone who is expected to help out with the family expenses.
January 14, 2015
I did my homework and discovered an awful truth: the Credit Card is not the thin, plastic embodiment of ultimate evil. In fact, it comes with some benefits that I now use every day:
January 5, 2015
Don't get too fixated on the price tag. Or if its "on sale". Make your money work harder for you buy purchasing value for money items that are well-made, durable and actually meet your needs.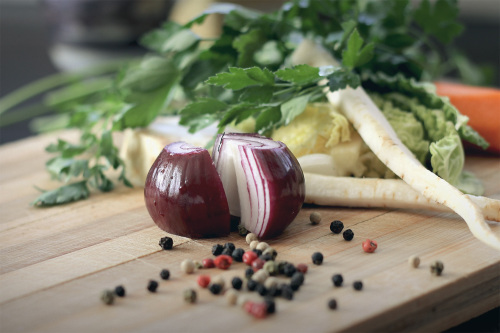 January 1, 2015
Kenny shows how you can easily prepare restaurant-grade meals, right in your own kitchen. At half of what it would have cost.
December 15, 2014
In this series, Jin will show how design can help solve problems and drive innovation, even in what we would typically consider non-design-oriented domains such as banking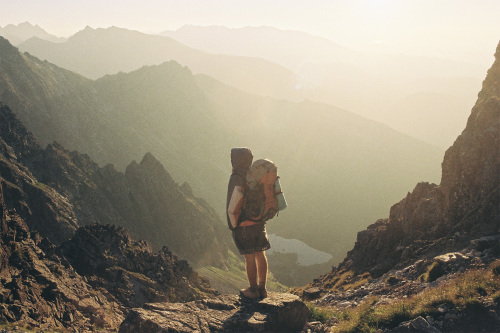 December 1, 2014
"We are inundated with advice on where to travel to, but we hear little of why and how we should go, even though the art of travel seems naturally to sustain a number of questions neither so simple nor so trivial", Alain du Botton wrote in the "Art of travel". Samuel reflects and shares about how to make your experience a most enriching one, while of course, taking care of the wallet.