Work It - Standing Out In Your First 90 Days On The Job
You've sent in your resume to so many companies you've started to lose count, gone for job interviews that have truly tested your nerves, and now the hard part's over—right? Whether you've landed your first job fresh out of school, or are switching tracks and making a mid-career change, here's some advice to help you settle in but stand out in your first three months in a new job. We approached some friends—Inka, Soma, and Mark—to share their experiences too, to give you a mix of perspectives from a variety of industries. Inka and Soma are not only familiar with the ins and outs of the banking and finance world; their respective experiences in a client-facing position and running a personal fashion blog have taught them the importance of making a good first impression. Mark, on the other hand, heads a modest team at the design studio he co-founded after years in the industry, and his unique outlook both as an employer and as someone who's worked his way up through the ranks might just provide you with some clarity.
First impressions matter, and as much as your standing in the workplace is defined by performance and merit, it doesn't hurt to give yourself a leg up by dressing right, especially if you're in a corporate environment or a client-facing role.
In general, you should be mindful of your company's dress code and be accordingly attired.
Some basics are to always look well-groomed (meaning no crumpled clothes or dishevelled hair) and unless your industry allows for a fashionable expression of identity, keep the midriff-baring tops, multiple piercings, and bold makeup looks for the weekend—you don't want to stand out for the wrong reasons.
Once you've got that down pat, you can find ways to introduce some personal flair; smaller items like ties, socks, scarves, and necklaces are great ways to add the occasional dash of colour or detail to your outfit.
Outside of your daily dressing, it helps to keep a fresh change of clothes or some makeup essentials at your desk, so you're always prepared to attend any last-minute meetings or events.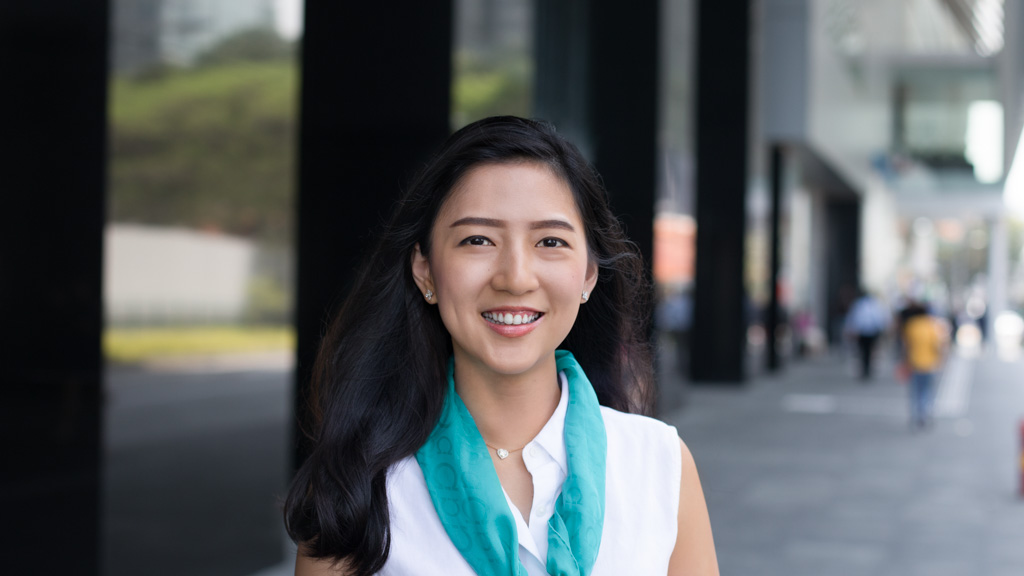 Inka, Client Advisory.
Her work in a client-facing role means Inka is adept at communicating with people from various backgrounds. Often having to liaise between internal staff and external clients, she is well-versed in adding a touch of personality to her work outfits that ensures she's always ready to impress.
Image credit: Shentonista
What are the norms for office attire in your industry? How do you personally dress up and stand out?
I work in the banking industry, where the dress code is business formal; men will be expected to wear a formal shirt and pants (preferably tailored) and the ladies, formal dresses or a blouse and tailored pants/skirt.
It's important to know what cut, fabric, and colour suits you—neutral colours such as white, cream, and blue work best for me, and sometimes I wear little accessories such as a scarf to add a pop of colour to my outfit.
Having a few basic pieces tailored specifically to my fit also helps, and don't forget grooming—clean manicured nails and neat hair will pull your look together.
What are some ways new staff can show their initiative?
Don't be afraid to speak up and share ideas in a discussion.
No matter how small you think your idea is, sharing it with your team shows that you're paying attention and are willing to contribute.
It also helps to always ask your team members whether you can help them with their tasks and do more than what is required of you.
What are some pieces of advice you would give someone who is entering a new job or workplace?
Be open-minded.
Supervisors like to know if we are willing to learn new things, and to accept alternative approaches in handling problems.
Also, in a new workplace, you'll meet colleagues from different backgrounds with different perspectives.
Being open-minded to learn from them will make you more adaptable, and makes it easier to assimilate into this new environment.
The phrase work-life harmony may have overtaken work-life balance in recent years, and it might be worth a second thought.
You don't have to keep your professional and personal lives completely separate—in fact, cultivating friendships with your coworkers can make work easier to get through. Having someone to guide you along can be an invaluable asset, since they've been there and done that, so to speak.
That said, it's not only your superiors you can learn from—if you're changing workplaces and are in a somewhat senior position, it's also worth looking to the people under you—after all, knowledge can be found in all kinds of places.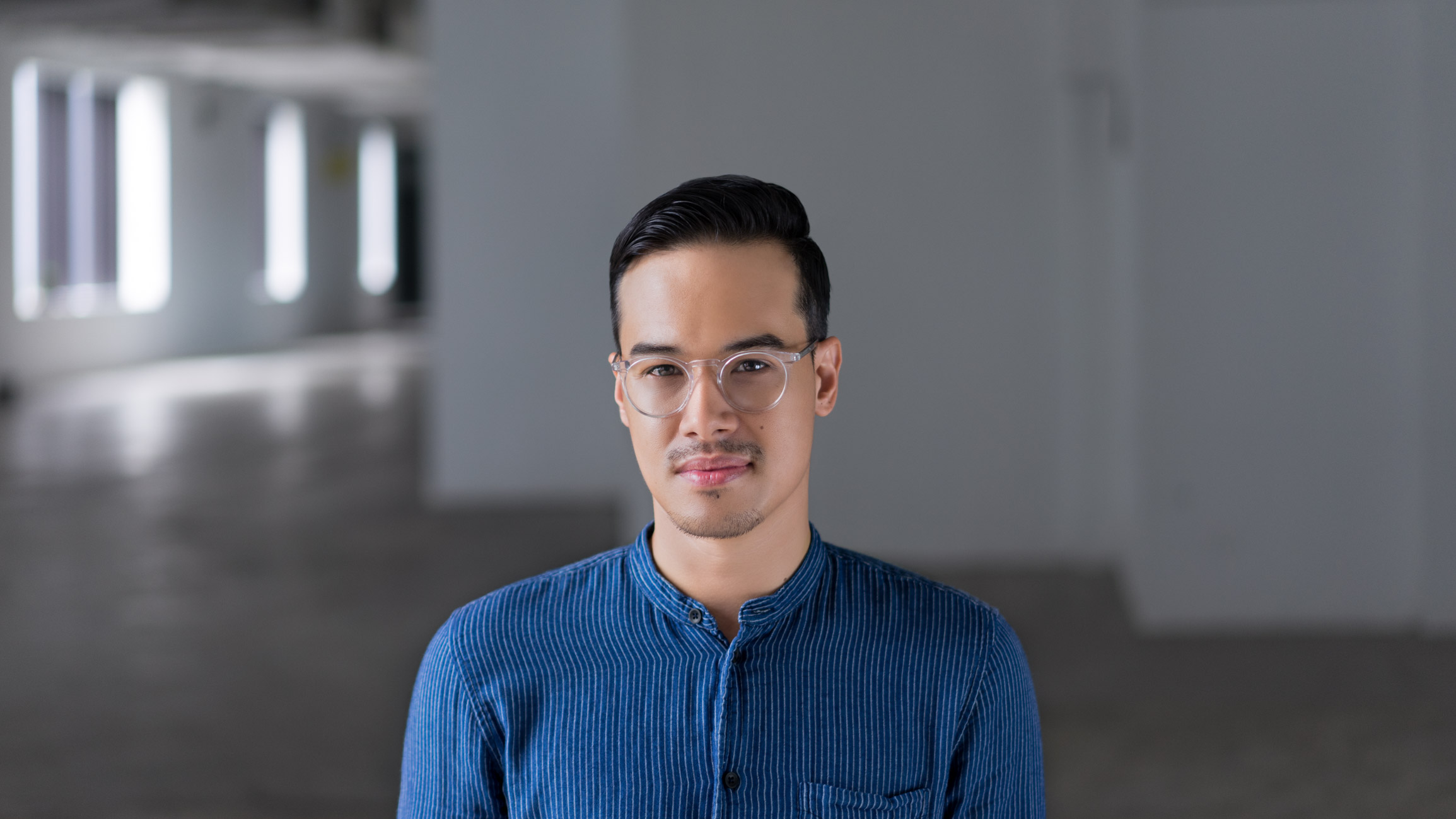 Mark, Creative and co-founder of Parable Studio.
As a founding partner at design studio Parable, Mark clearly knows what he's looking for when he brings in new hires. His years of experience in the design industry also mean that he can provide insight from both sides of the table, and he uses that knowledge to keep his team tightly-knit and working like a well-oiled machine.
Image credit: Shentonista
What are some ways that you can get accustomed to a new job or work environment fast? What are some things you do that help you settle in?
Smile, greet people, and get to know your new colleagues!
I tend to spend the first few days just observing and soaking it all in, while making mental notes of how people like to work or be addressed.
At the same time, knowing that you'll take some time to adjust is helpful as well.
It's stressful enough without the additional pressure of having to perform.
What will give you a good impression of a new hire?
If they're attentive, and take notes.
I think the willingness to get involved and learn is super important.
We know no one fits in perfectly right from the start, and there will always be some time taken to adjust, but these things can be easily overlooked if they're really earnest and willing to learn.
Do you think it is important to build friendships with your coworkers? What are some ways you can do so?
Absolutely! Lunchtimes are great for getting to know people.
I'm better in smaller groups, so I tend to have lunch with a few people at a time, or one-on-one when you're more settled in, but lunch or after-work activities like checking out concerts, going to the gym, or watching movies together are great too.
It's been a while, and now you know your way around the office, and you're pretty sure (kind of!) you remember everyone's name.
Once you've got the hang of your tasks, it's time to start doing more.
If you're looking to add value to processes, it may be good to start small and see how everyday assignments can be improved.
Ask the people around you what bugs them the most about the routine tasks they have to complete, and when you're working on those tasks, keep asking 'why'—you just might chance upon a better way to do something; and if you don't, learning about the rationale helps you remember the steps to take, and puts you across as inquisitive and eager to learn.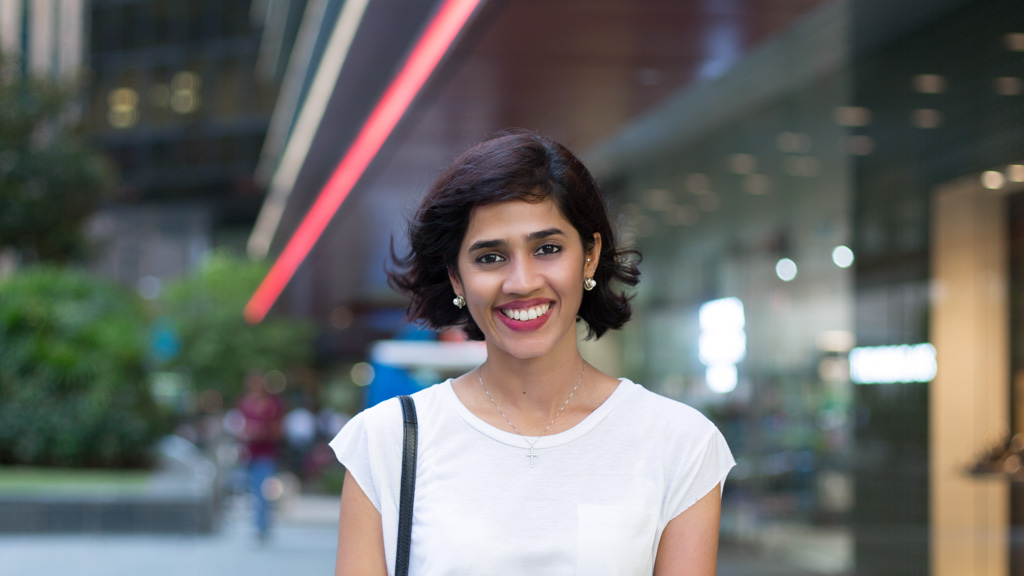 Soma, Compliance Manager and Fashion Blogger.
In addition to her day job in the banking and finance industry, Soma also manages a personal fashion blog, just one of the ways she balances the expectations of her profession while indulging her inner style chameleon.
Image credit: Shentonista
What are some good habits/traits for new staff to have in the workplace?
Punctuality, an open mind, a good attitude and the hunger to learn!
What are some pieces of advice you would give someone who is entering a new job or workplace?
There is no perfect work environment, and every company, industry, or workplace has its strengths and weaknesses.
I think what's important is being able to adapt and keep things in perspective, so you can always be open to knowledge, growth, and being a team player.
Knowledge is money
What to read next