THIS IS YOUR HAPPY CARD. KEEP IT WELL.
Style meets substance. 120 card designs to choose from!
Card design fee applicable for the FRANK Credit and Debit Card may vary according to design.
Artisan Collection
Featured artists
Wei Jiang (@Orhganic)
Wei Jiang is best known for his architectural photos and collages which present everyday objects and familiar landmarks in a new light. Shooting under the name Orhganic, his black and white images often draw chuckles from followers, as well as acknowledgement of the creativity and effort it takes to put them together.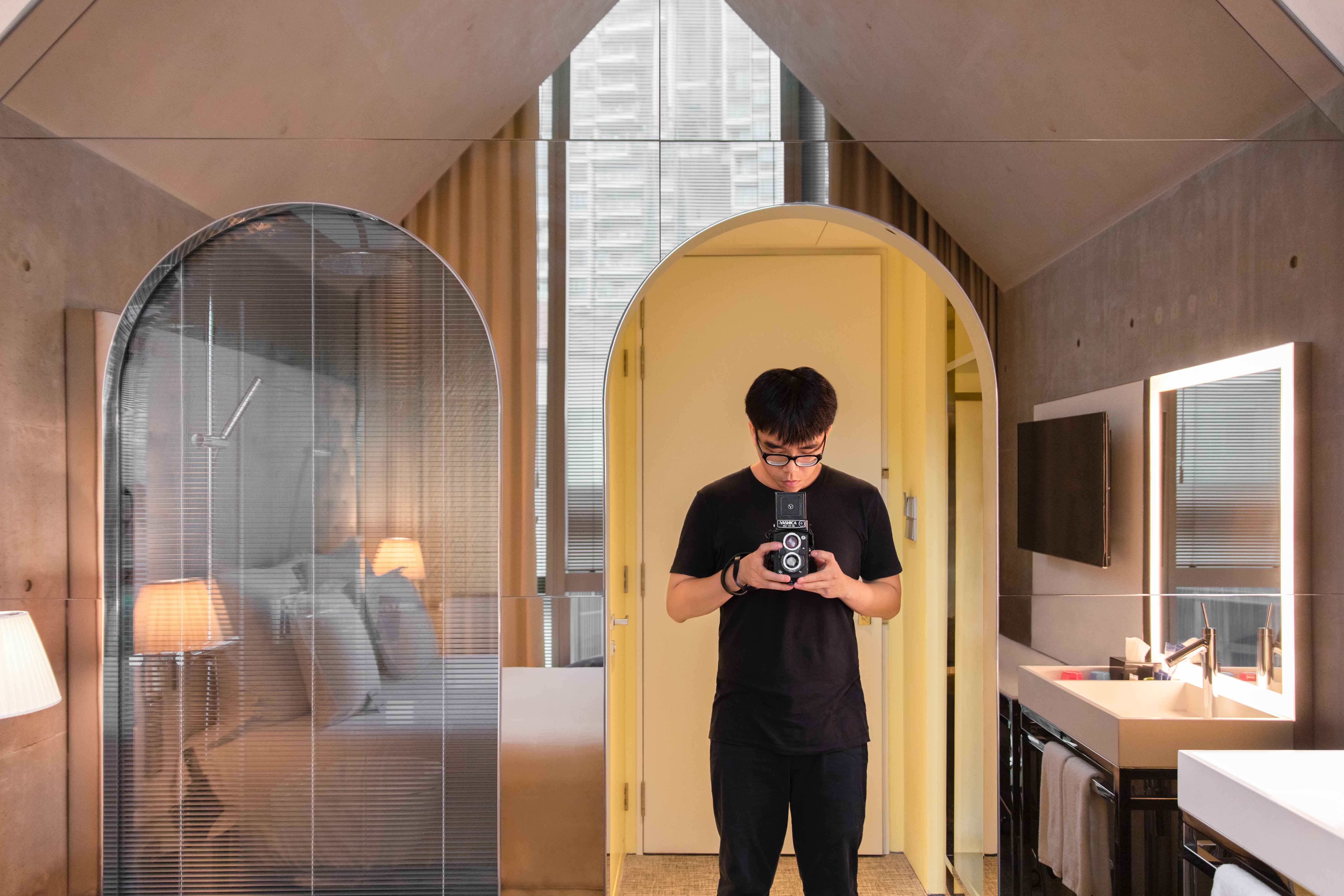 YIK KEAT
Yik Keat is a self-taught urban photographer and is a highly sought creator who is known for his colour technique and ability to bring personality to street photography. He has been recognised by brands such as Adidas, Apple, Leica and his work has appeared on national television. Yik Keat puts his heart and soul in every photograph and wants his audience to be captivated by every shot.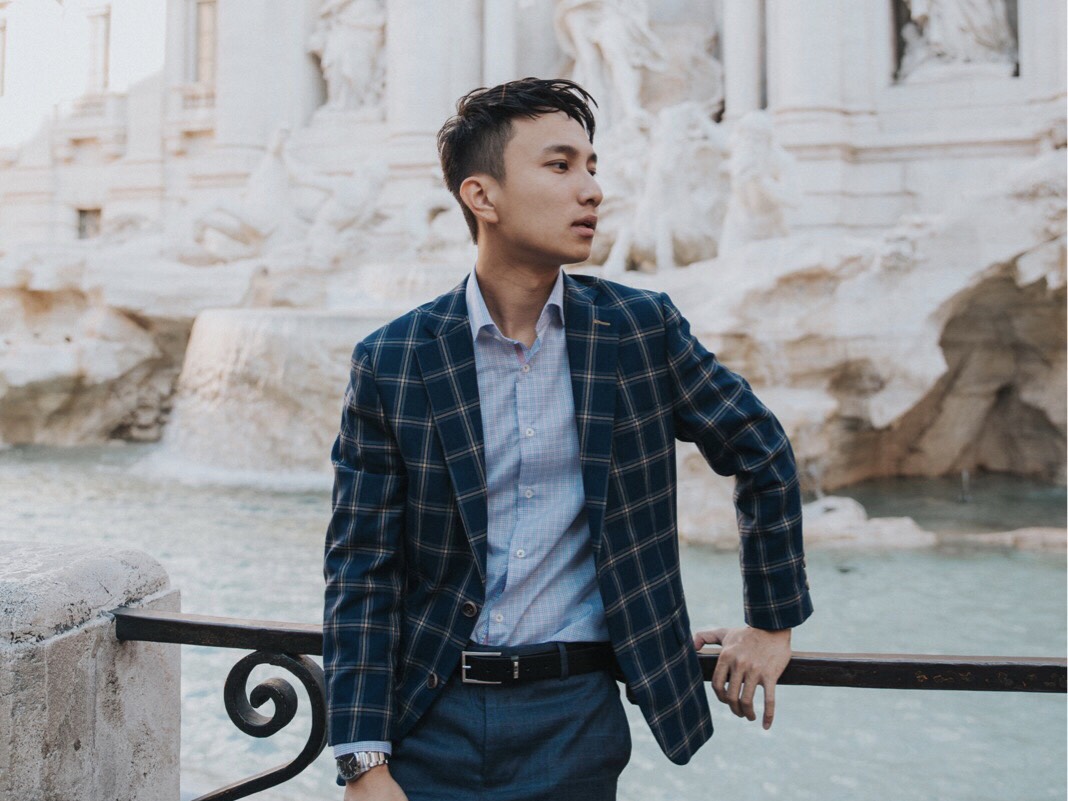 Linda Hao
Linda Hao is the founder of Singaporean fashion label YESAH, and prides herself as a multi-hyphenate colourful being who loves music and creating art through the form of garments and design. Over the course of 10 years experimenting and taking risks, she's taken on the roles of Costume Designer & Stylist, Creative Maker and Music DJ.
"Take pride in the things that you believe in. Believe in the things that keeps you going. Dreams only come true if you stay true to what you believe in. Never stop trying."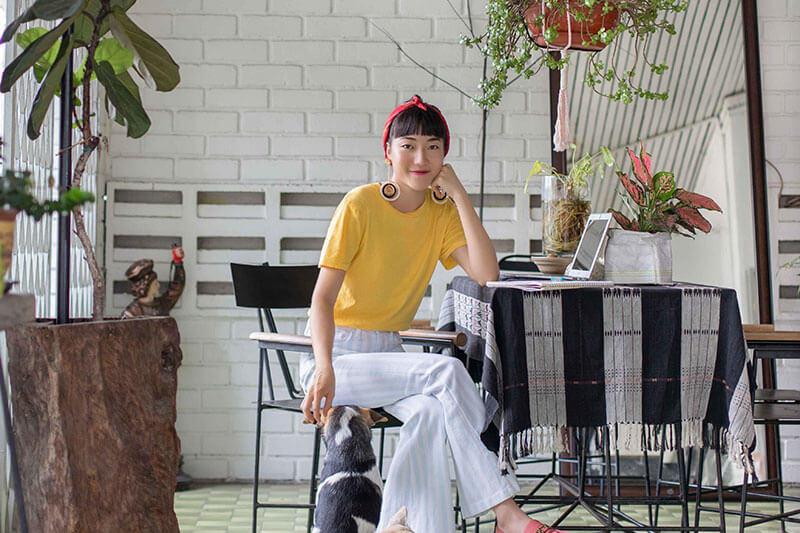 MessyMsxi
Zi Xi aka MessyMsxi is an illustrator and artist known for her whimsical works. To understand her work, you just have to understand one thing - there's always more to her work than meets the eye. She's also never one to stand still. So when she's not pushing the boundaries of her work, she can be found diving deep into social issues.
"Nature is a whole new world full of surprises."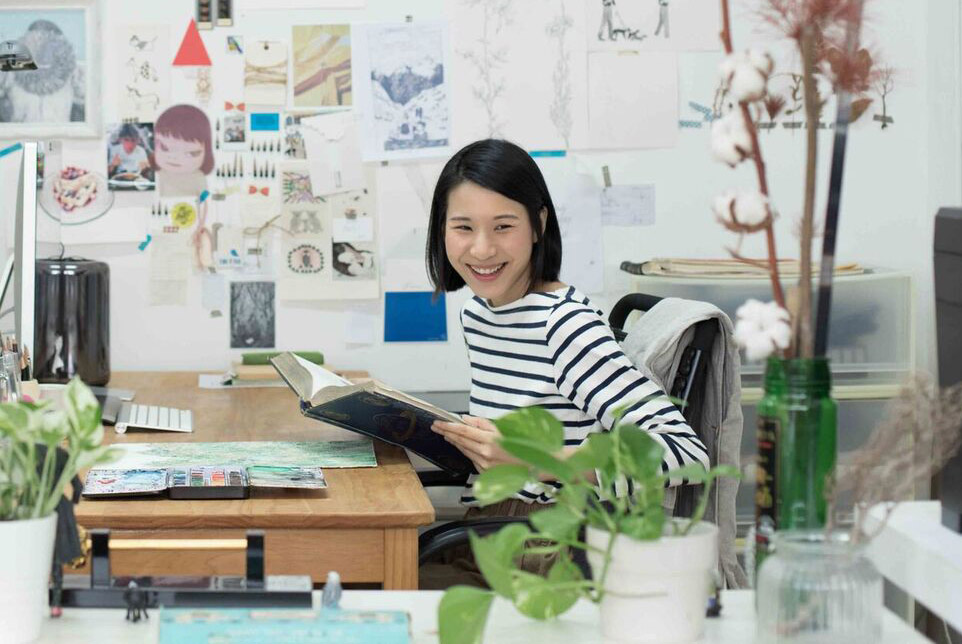 Joanne, The Letter J Supply
Trained as a graphic designer, Joanne picked up calligraphy whilst on holiday in New York. She believes that words are powerful and that art can change an atmosphere of a space.

"Words are powerful. To me, Calligraphy is an art form that allows me to give expression to words that are otherwise intangible."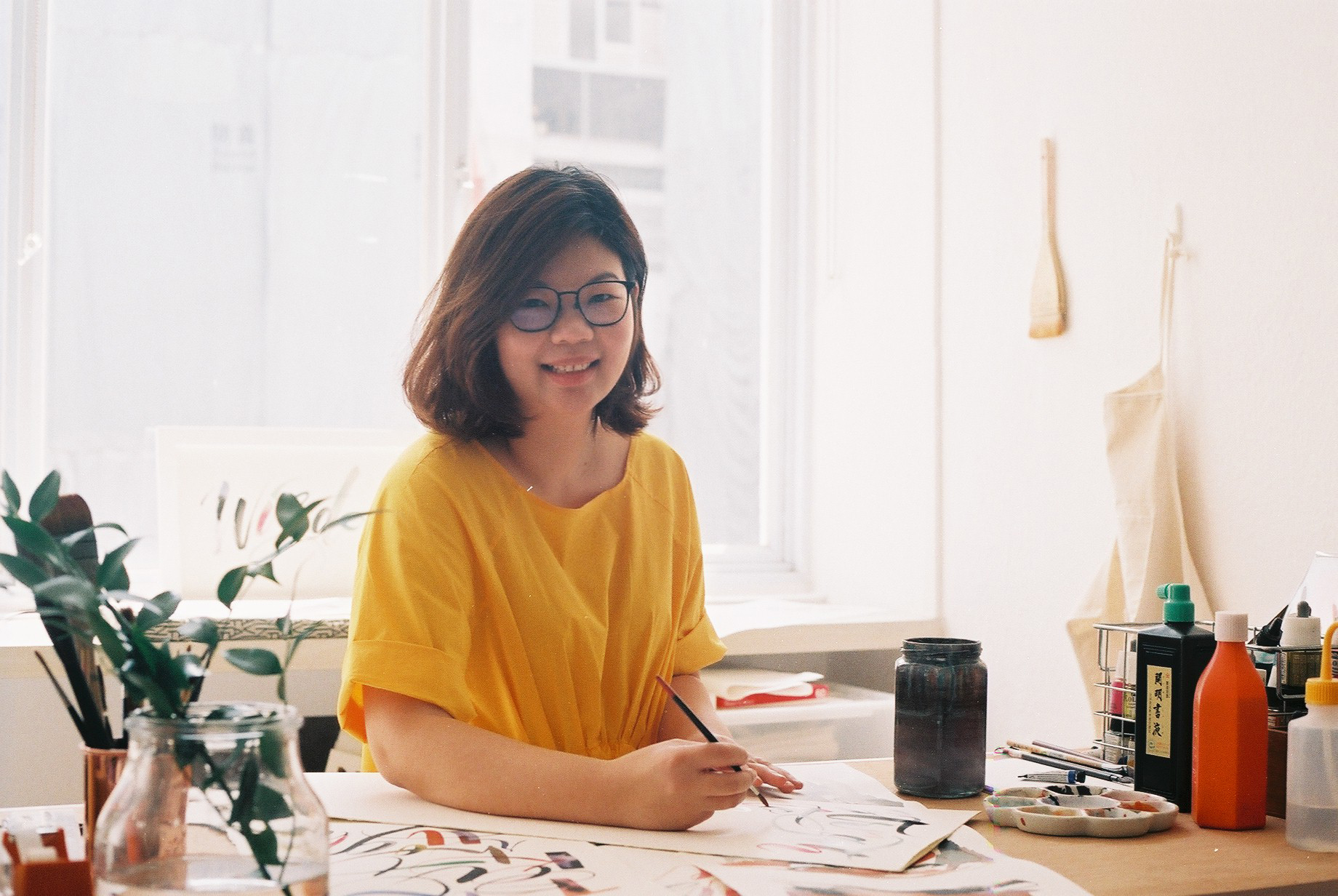 PENCILLED
Pencilled is an ideas and communications agency. From pencil to paper, from paper to reality, they give concepts a life of their own.
"Keep the learning curve steep and chase the dream."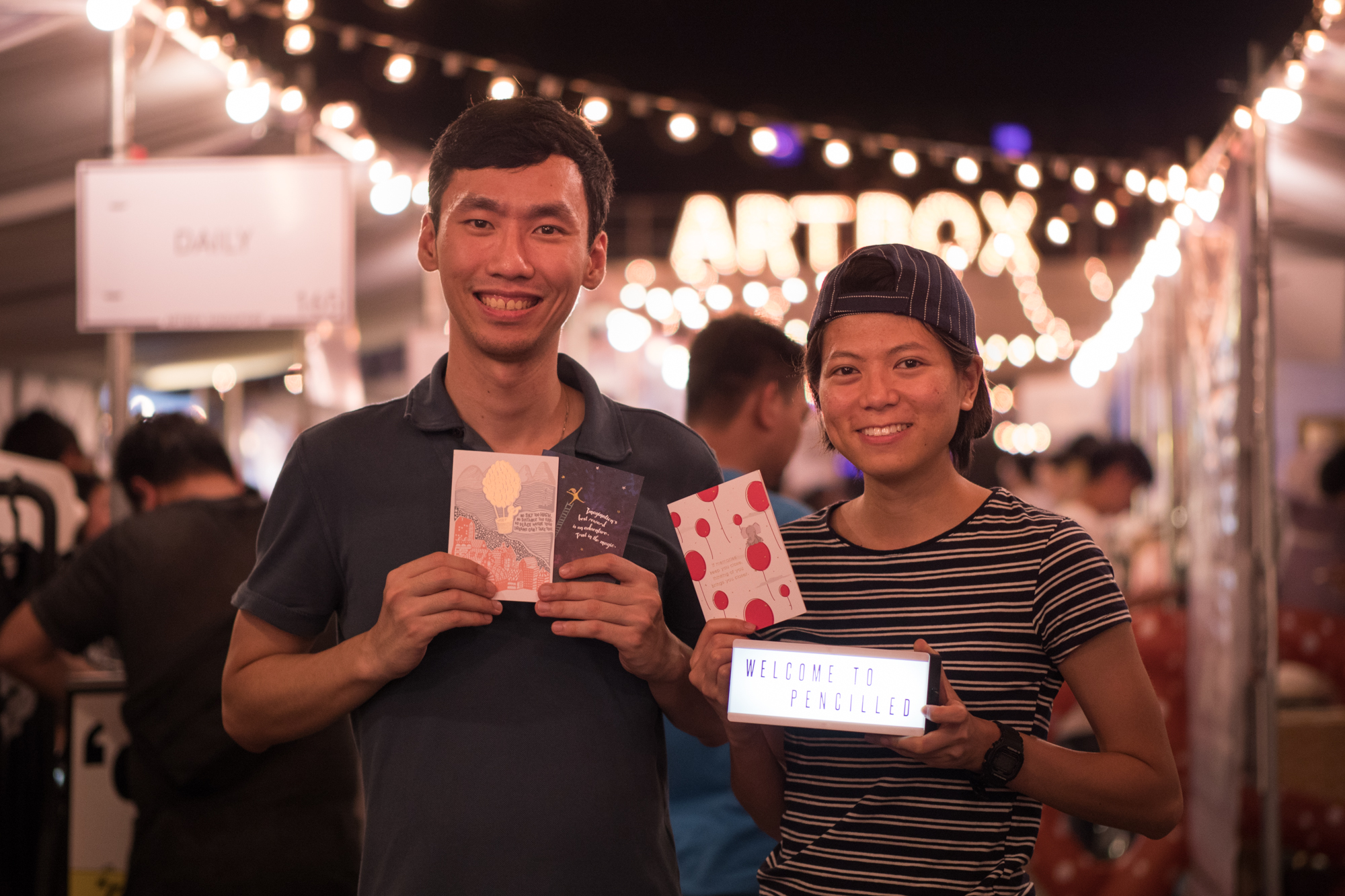 WANTON DOODLE, band of doodlers
"My name is Mas and I am a compulsive doodler"
Wanton Doodle artist, Mas, is a corporate cog by day, illustrator by night, with the dark eye circles to prove it. He has worked with Google, L'Oréal, the Ministry of Education, among many others, infusing fun with function by marrying ornately dizzying linework with cherubic characters into a look he describes as "OCD meets LSD".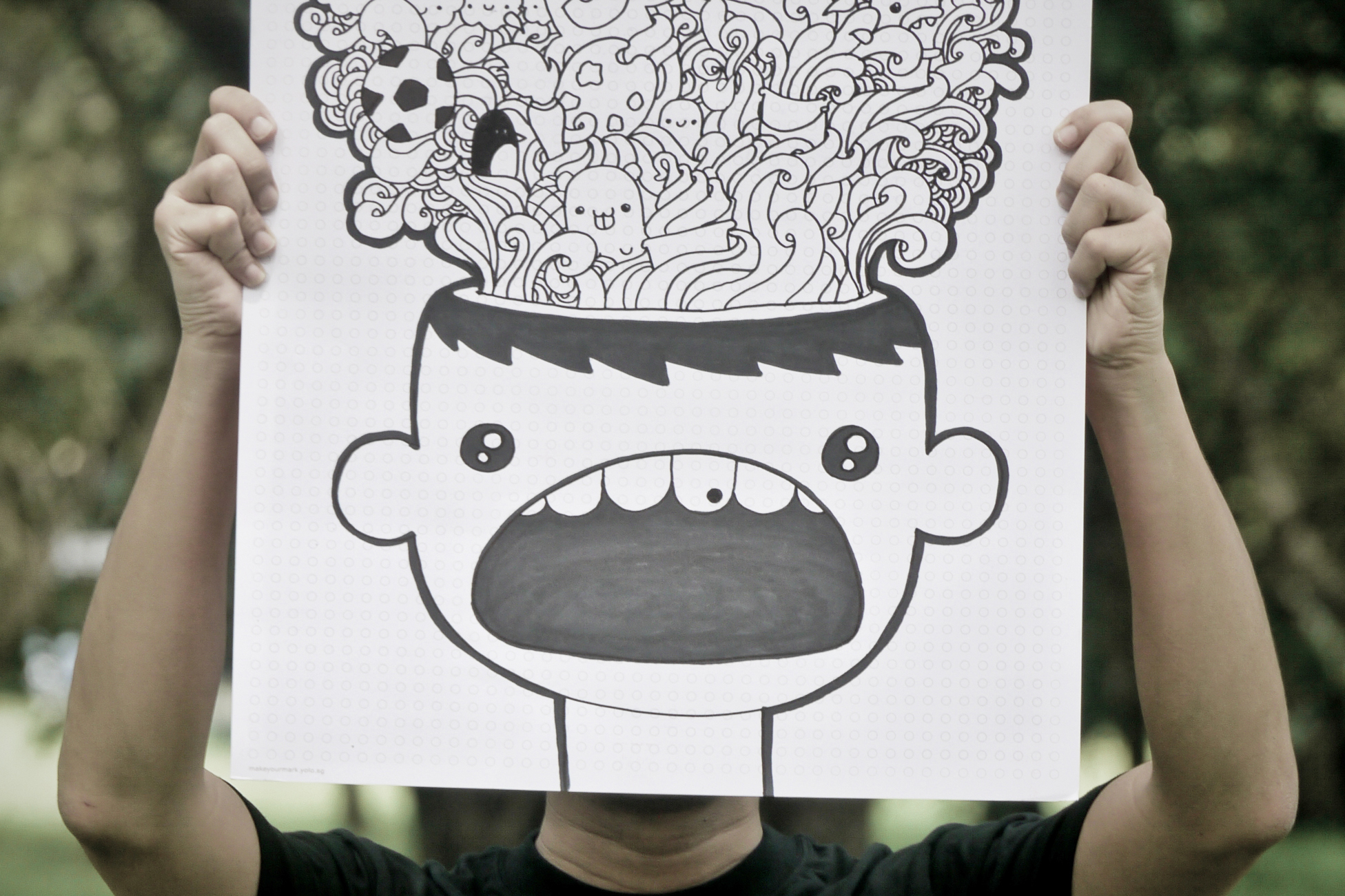 Meyyen, Band of doodlers
MEYYEN is a part-time optimistic pessimist and full-time freelance designer/ illustrator. She is also a passionate advocate of being a jack-of-all-trades. A former Noise Mentorship Programme apprentice, She has had exhibitions at SAM at 8Q and has been commissioned to illustrate and design for the likes of Mandarin Gallery, Marshall Cavendish, and The Everyday Revolution.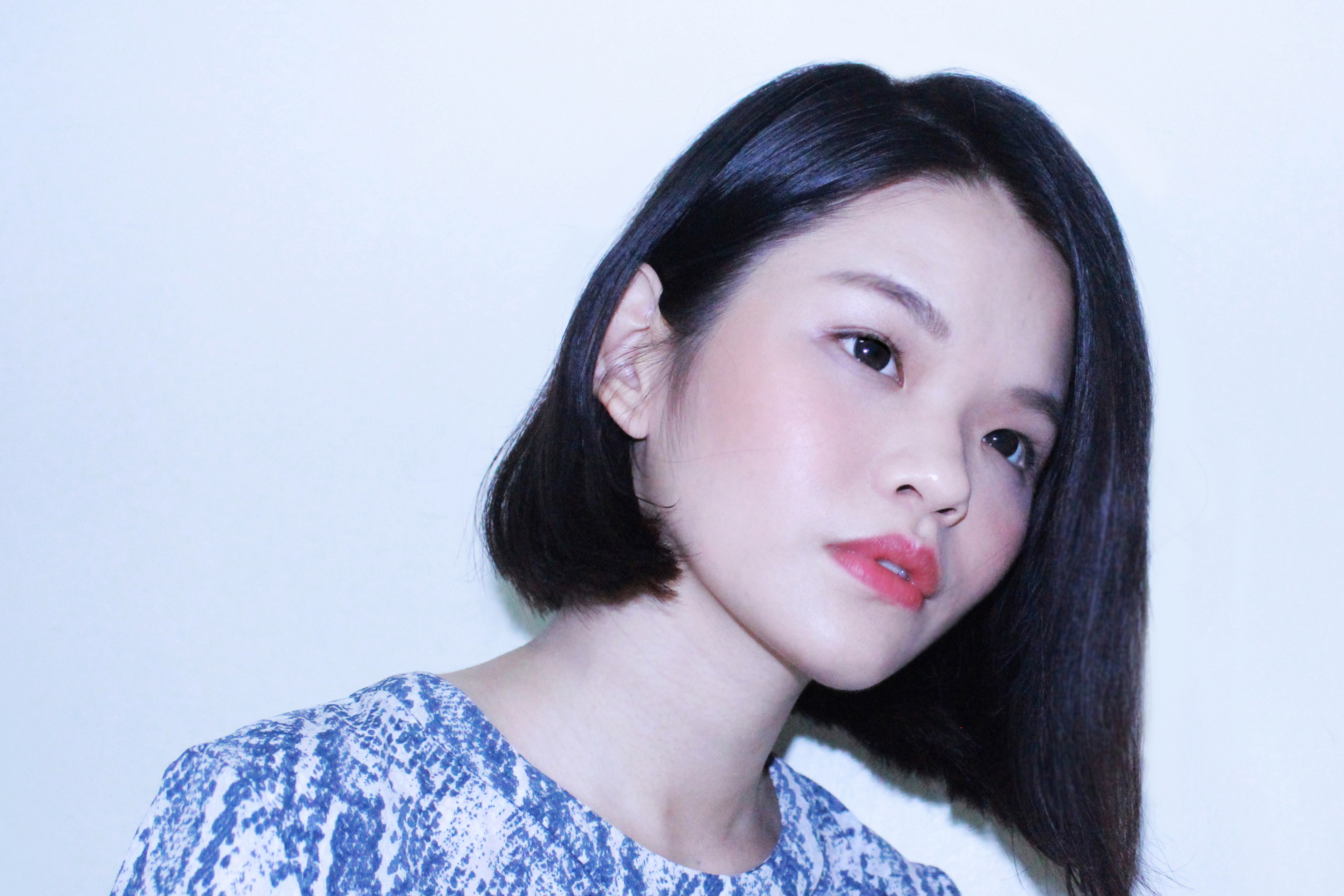 Puffingmuffin, Band of Doodlers
Candice Phang, better known as Puffingmuffin, is an artist and illustrator based in Singapore. She was trained to be an architect at the National University of Singapore, but today, she draws, paints, design characters, and drink lots of coffee! Drawing inspiration from pop culture, nature, and the unusual quirks of life, she creates tongue-in-cheek illustrations that feature a fun mix of traditional and digital medium, peppered with playful characters.
This month's curation
ORHGANIC COLLECTION
"I wanted each card to showcase a different side of M Social, with the complete set tying them together, so that when FRANK users get the different cards, it communicates the idea of M Social Singapore having something for everyone." – Wei Jiang (@Orhganic), Photographer
Available for a limited time only, so get yours here!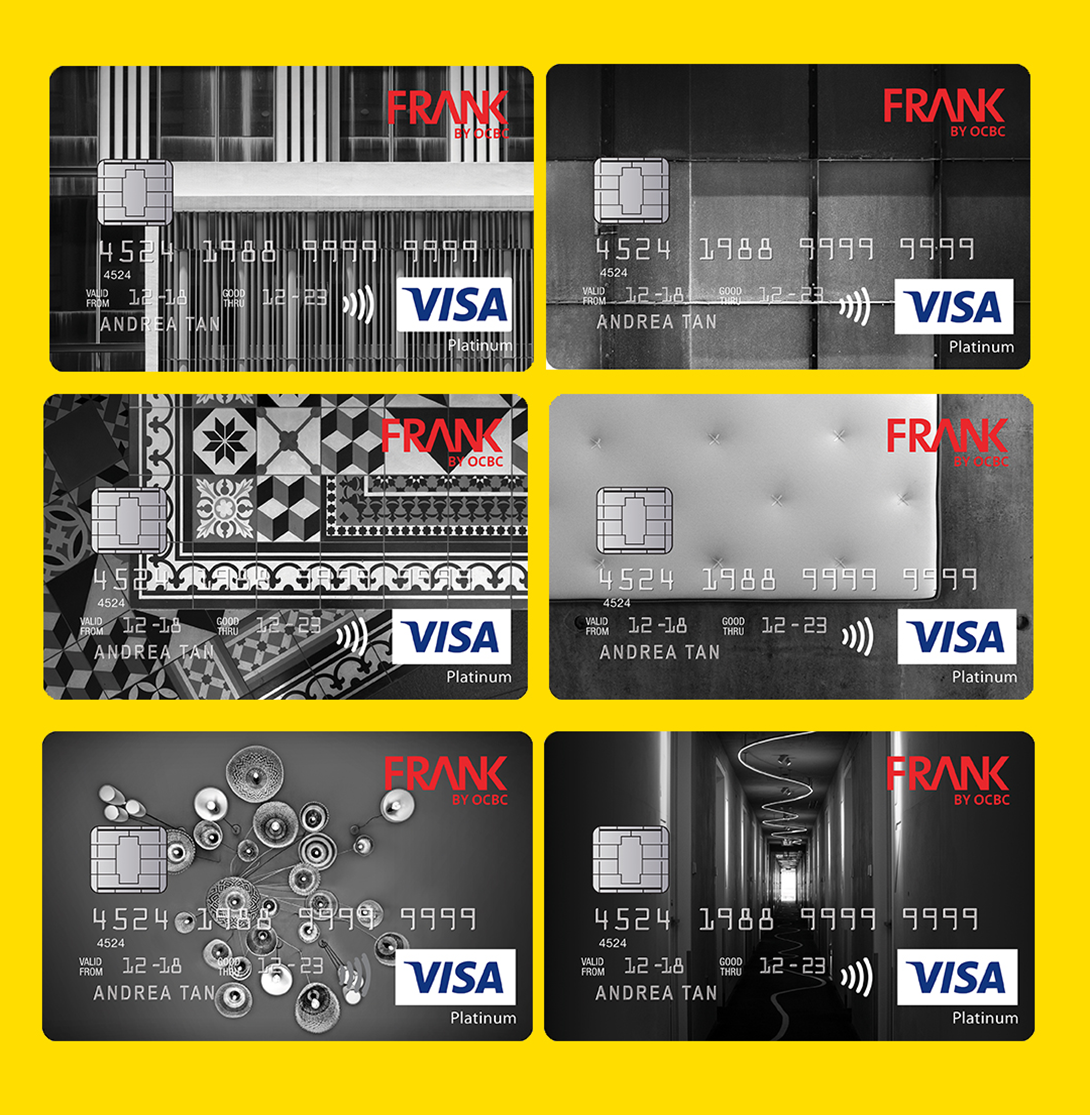 Top picks this month (Card design fees apply for selected designs)
ART IN YOUR POCKET: CARDS BURSTING WITH SWAG BY LOCAL ARTISTS