FRANK x SHENTONISTA: Quarter-life Confidence — Brick by Brick
Leaving your teens can often feel like starting off with a blank slate—you're slowly entering the stage of life where societal expectations begin to evolve, and there's more freedom to make your own decisions. Wai Lian might be considered young in the eyes of others: having just graduated from polytechnic, he's set his mind on gaining new experiences at work before going on to further his studies. He may have just turned twenty, but he's already brimming with the eagerness to make his own mark on the world. He speaks with a worldliness that belies his years, sharing with us his plans for the uncertain future ahead and how he hopes to leave  behind something to be remembered by.
FRANK by OCBC is giving away up to $20,000 to help you achieve your goals and attain #QuarterLifeConfidence. Find out how you can take part in the contest here.
Shentonista (S): What's one goal you'd like to achieve before the age of 30?
Wai Lian (W): Definitely getting a degree. I think I've always wanted to be a civil engineer since young, when I started playing with Lego blocks, and it's great to see that I'm one step closer to where I hope to be. I'll definitely want to continue on with my education, if possible, and pursue my masters as well before the age of 30.
Shentonista (S): Share with us more about how you have been working towards your goal.
W: I'm currently working as a map operator in a ride-hailing service. It may not sound like it's directly related to civil engineering, but it gives me the opportunity to brush up my basic skills. At work, I have to learn to get used to proper time management and pick up other essential skills such as communication and teamwork.
S: What do you think are some obstacles hindering you from achieving this dream?
W: Maybe the cost? I'm not sure yet about my degree, but I plan to take an education loan for my masters, and pay it back when I graduate.
S: What got you first interested in civil engineering?
W: When I first gained interest in this field of work, I was really amazed by the tall glass buildings built on steel frames. But as time goes on I'm more attracted tocolonial architecture: there's something about the huge mass of bricks and concrete, tall sculptured columns and art etched in the walls that really inspire me. Nowadays all the glass office towers are built using new precast technology and there is a lack of "handsmanship." I know that's more practical, but I'm more emotionally connected to things that take more effort and time to make. It feels like I am looking at real art, with the thousands of man hours put into it.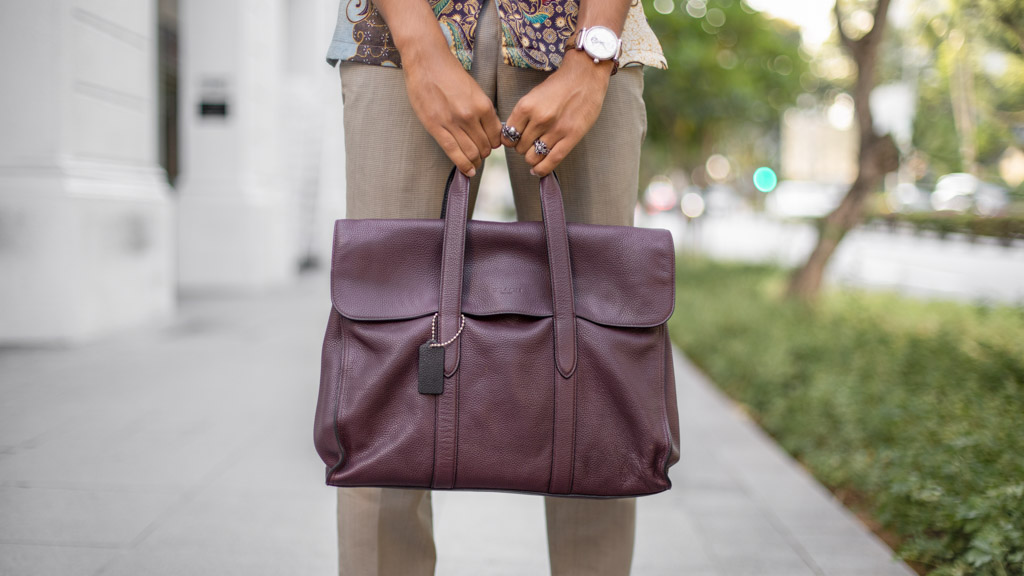 S: Share with us some of your favourite pieces of architecture.
W: I love the recently renovated Raffles Hotel, Fullerton Hotel, The National Gallery and most of the shophouses. I love religious buildings too: St. Andrew's Cathedral, Sultan Mosque, Foo Hai Ch'an Monastery and Sri Mariamman Temple are some of my favourites. On a contradictory note, I do really love HDBs and how they are so standardised. It's just so Singaporean to see HDBs in the sunlight. They're all special in their own varied ways.
S: Do you have any fears about the future?
W: I'm mostly worried about what'll happen if I don't get a degree, because that's a huge part of achieving the dreams I had set out for myself.
S: What does the phrase quarter-life confidence mean to you?
W: I think it means to have a strong support network—to have friends and family who're around you and there to pick you up whenever you fall. I think family matters a lot to me, and they've always been there for me, so having them around when times get tough is important.
S: How would you personally define the notion of success?
W: Firstly, it's all in the head—because everyone's definition of success is different. To me, success means that I am able to achieve more than what I've started out with even if I have not reached my goal. Success doesn't mean that it's the end of the journey. I would definitely be working on it to further better myself.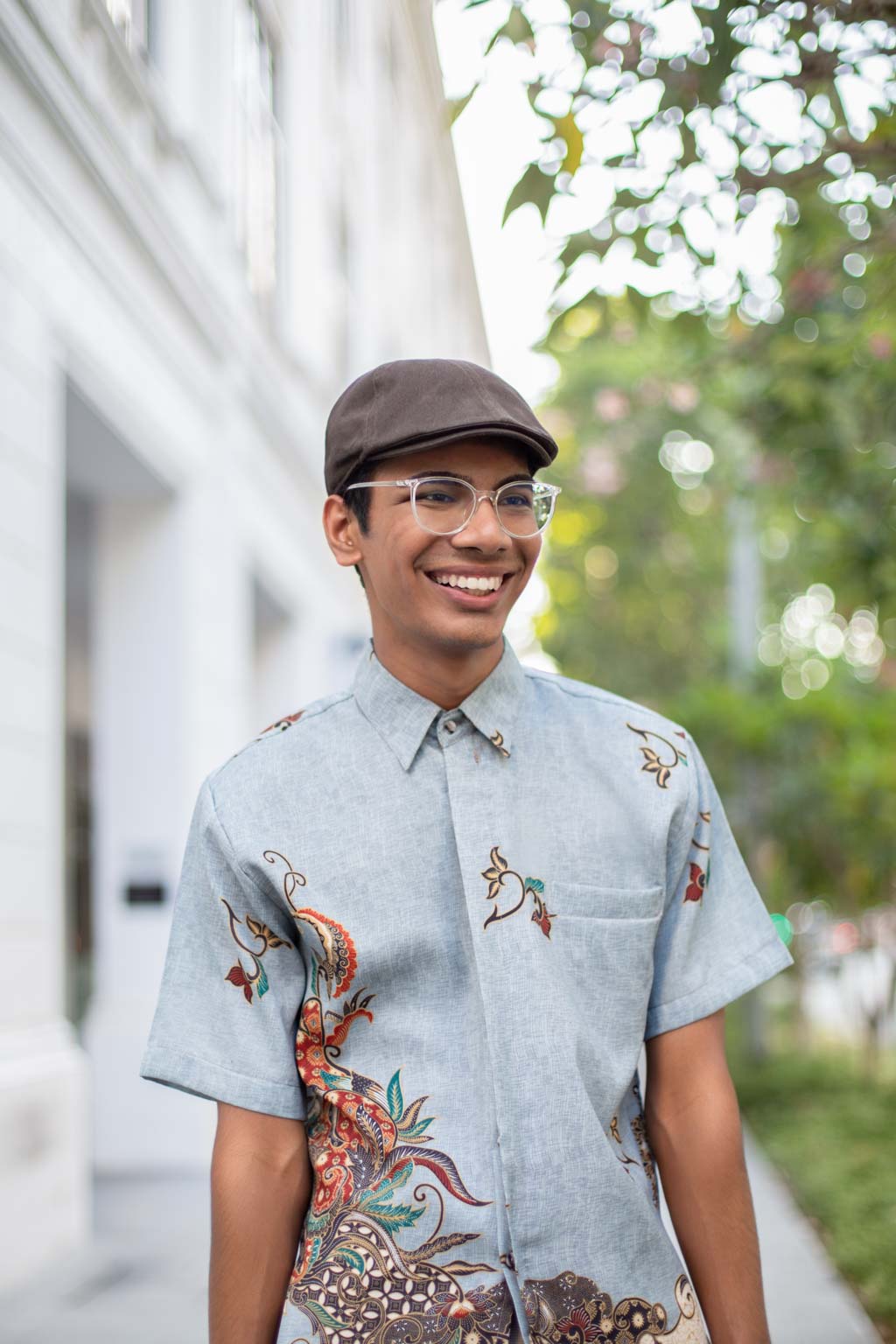 S: In your opinion, what are some differences between how our parents' generation view the concept of work and how we view it?
W: Back in the days, I would have to guess that work meant there was some manual labour involved or some type of physical interaction. Nowadays with the advancement in technology, much of the manual work is automated and we can have meetings through Skype, so no physical interaction is necessary.
S: If you suddenly came to possess a million dollars, how would you go about spending your money?
W: I've definitely had a lot of thoughts on this since I was really young: first, I would buy two different small condominiums in a popular location. A million dollars should be enough for the initial downpayment. I would rent it out and let the rent pay the monthly instalments for the property. Then I would just leave it alone till another opportunity for me to grow the money comes knocking. Eventually, I'd sell off the units to invest in something else—maybe run a small charity for the kids in third world countries to have access to educatio
S: How have you been attempting to save money?
W: I try to save a little money every month, and once I head into the army, I plan to save most of my pay too. The savings will go into my daily expenses and to have a little fun. I'm not too worried about it at the moment
—I'm just trying to gain all the experience that I can right now.
S: If you could change something about your past, what would it be?
W: None. I am here because of all the mistakes and decisions that I've made and I am happy now where I am. I do not have any regrets and I don't like to spend my time thinking about what I can change from my past.
Knowledge is money
What to read next