X'MAS Without Extravagance - How To Be Merry On A Budget
Christmas is a time of celebration, but sometimes also of excess—food waste from well-meaning but overenthusiastic party hosts, and gifts that you won't use, for whatever reason, but feel bad about throwing away. With all the lights and installations decking our streets, cheery tunes playing in every mall and store, and promotions in every storefront, the last thing you need is more temptation to splurge, so here are some ways to celebrate the festive season without breaking the bank.
If you don't feel like paying too much for catering or a buffet, a potluck party can be a real lifesaver for the time-strapped or less culinarily-inclined among us—not only does it ensure guests with dietary restrictions are taken care of, you also get an opportunity to pick up new recipes.
Another tip for saving money and preventing wastage is to under-provide when planning out the amount of food you'll need, and cater just enough for 70 to 80 percent of the expected headcount, since not everyone will eat every dish on the table.
A BYOB party also keeps the drinkers happy with their tipple of choice in hand, while saving hosts a small fortune on alcohol. By packing up leftovers and looking up ideas on what to do with them (you can find recipes here, and here), you can prevent wastage and ensure that the feasting continues even after the festivities have ended.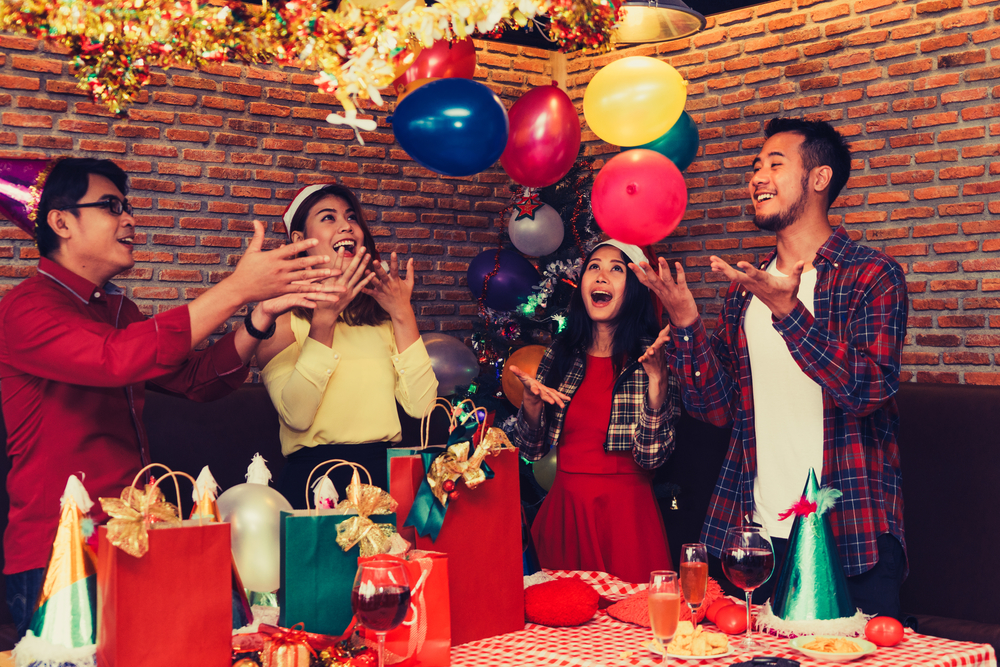 Goodness Gracious Hosts
We know what it's like to want to impress when you have guests over, and a frazzled host does not inspire confidence—thankfully, there are some ways to make sure you stay on top of things.
Whether you're doing the cooking yourself or organising a potluck, a spreadsheet or list is invaluable in helping you keep track of everything that's going on, and coming up with a list of party essentials that your guests can then volunteer to bring can save you the hassle of additional frantic trips to the supermarket.
Painting The Town Red—And Green
If you're having family and friends over for a meal, consider using the utensils and cutlery you have at home instead of buying disposable plates and cups.
Cleaning up afterwards might seem like a bit of a drag, but not only is it the more environmentally-friendly option, it also frees up more of your budget.
Going shopping for decorations is a great way to get into the festive spirit, but it's also a surefire way to generate waste—most people dispose of their ornaments after parties, only to buy them again the following year.
Instead, why not make use of existing resources, and save money and the environment at the same time?
If you need some inspiration, Pinterest has several boards on Christmas decoration (here, and here), as does Instructables, where you can easily find tutorials (here) on how to craft your own ornaments from household materials such as paper, plastic, and scrap fabric—you might even find ideas for a homemade gift there.
Speaking of gifts, another cost-saving tip is to adopt a no-frills approach to gift wrapping, and use mahjong paper or craft paper instead of fancy (and expensive) wraps, since they'll all be discarded afterwards—and after all, it's the thought (or gift) that counts.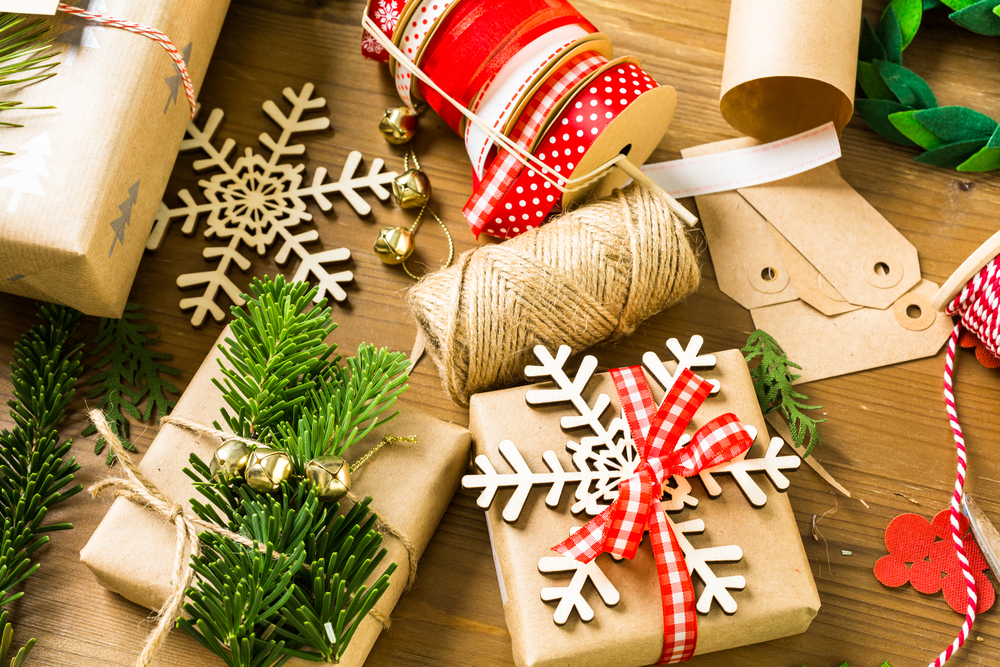 Keeping It Wrapped Up
There's a reason why Secret Santa is such a common practice—the whole atmosphere of mystery around assigning gift recipients at random creates a sense of anticipation that only adds to its appeal.
More than being an easy way to build up excitement for the party, Secret Santa arrangements are convenient for everyone involved, as participants are only required to shop for one person, making the eventual gift more personalised and thoughtful.
In addition to setting expectations, having a guideline for how much gifts should cost is also a great way to limit spending.
No one likes to receive (or give) gifts that they won't use, so getting each participant to come up with a wishlist of suggested gifts makes things easier for everyone.
On the shopping end, doing your gift shopping online is a great way to save.
You can expect substantial savings if you plan out your purchases early and buy during special sale dates like Singles' Day on 11th November on Lazada and Qoo10, and 12th December on Taobao and Zalora, especially if you also throw in the cash rebates and exclusive promotions from sites like Shopback into the mix.
The Gift Of Giving—Even To Yourself
Of course, there are many ways to celebrate the season, and we're not advocating for just one.
We're all for it if you choose to use the year-end period to make full use of your annual leave and take a trip overseas—just remember to use sites like Skyscanner and Trip.com to find deals on flights and accommodation; book your tickets early; and make sure you're covered with travel insurance.
Parties and vacations aside, there are other equally meaningful ways to spend the festivities that don't require money.
Organisations such as Meals-on-Wheels and Willing Hearts provide meals to the elderly, disabled, and underprivileged all year round, and are a great way to invest just your time and get so much more out of it.
Sometimes, taking the time and effort to remember the less fortunate among us in the midst of revelry is the best way to experience what the season is truly about.
Check out the other articles on our blog for more tips on saving and spending, and if you'd like to get cash rebates when you shop online, learn more about the FRANK Debit Card and Credit Card here and here.
Knowledge is money
What to read next