FRANK x SHENTONISTA: Quarter-life Confidence — Braving Forward
For most youths, figuring out what they truly want from life takes time. As they leave behind the safety of school and step into the working world, it's not uncommon that they find themselves questioning where the path they've set on will leave them—but it often becomes difficult to change tracks. For Avril, the change hasn't been all smooth-sailing either: having changed routes after her business degree to pursuing a job in the creative field, she shares with us that while she does not regret the big move, she does worry about the future. To her, choosing passion over the promise of stability has been her way of expressing quarter-life confidence, and it may be a difficult path, but she's ready to take the challenges as they come.
FRANK by OCBC is giving away up to $20,000 to help you achieve your goals and attain #QuarterLifeConfidence. Find out how you can take part in the contest here.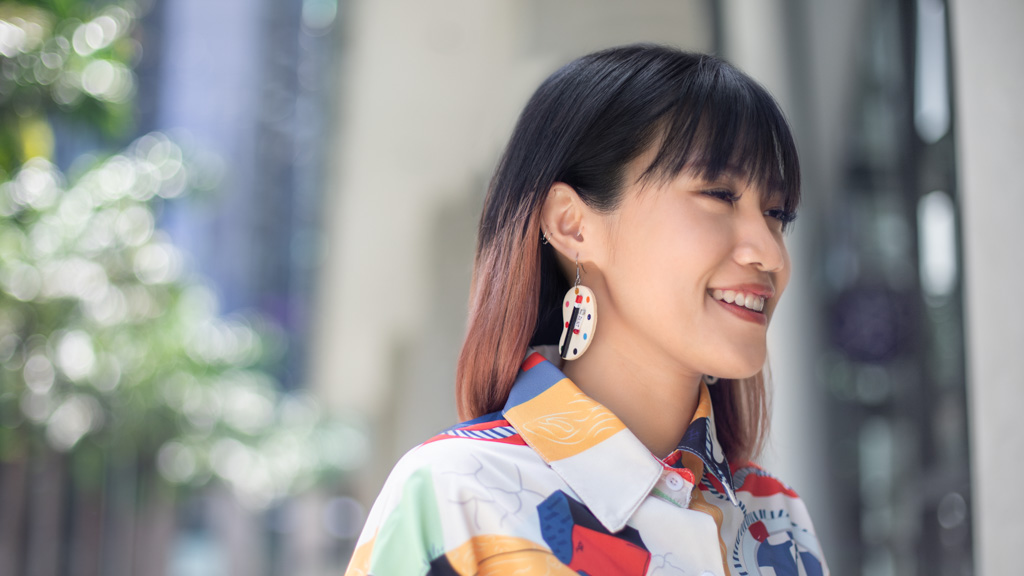 Shentonista (S): What has been the most difficult part about changing fields?
Avril (A): I've always made the effort to pursue my passion on the sidelines, so skill-wise it hasn't been difficult. But when you're in a friend circle where everyone's earning well, it's quite unnerving when you're not doing as well as them financially, just because you're in a creative field. It makes you wonder whether you'll have less worries if you were earning as much as them.
S: What are some regrets you have about your twenties?
A: My ambition from young was to become a fashion designer. However, because of the stigma around pursuing an art profession, I made the tough decision of eventually pursuing my business diploma, then a degree. This gave me limited opportunities and resources to learn, practice, and create, as opposed to if I was studying design full-time.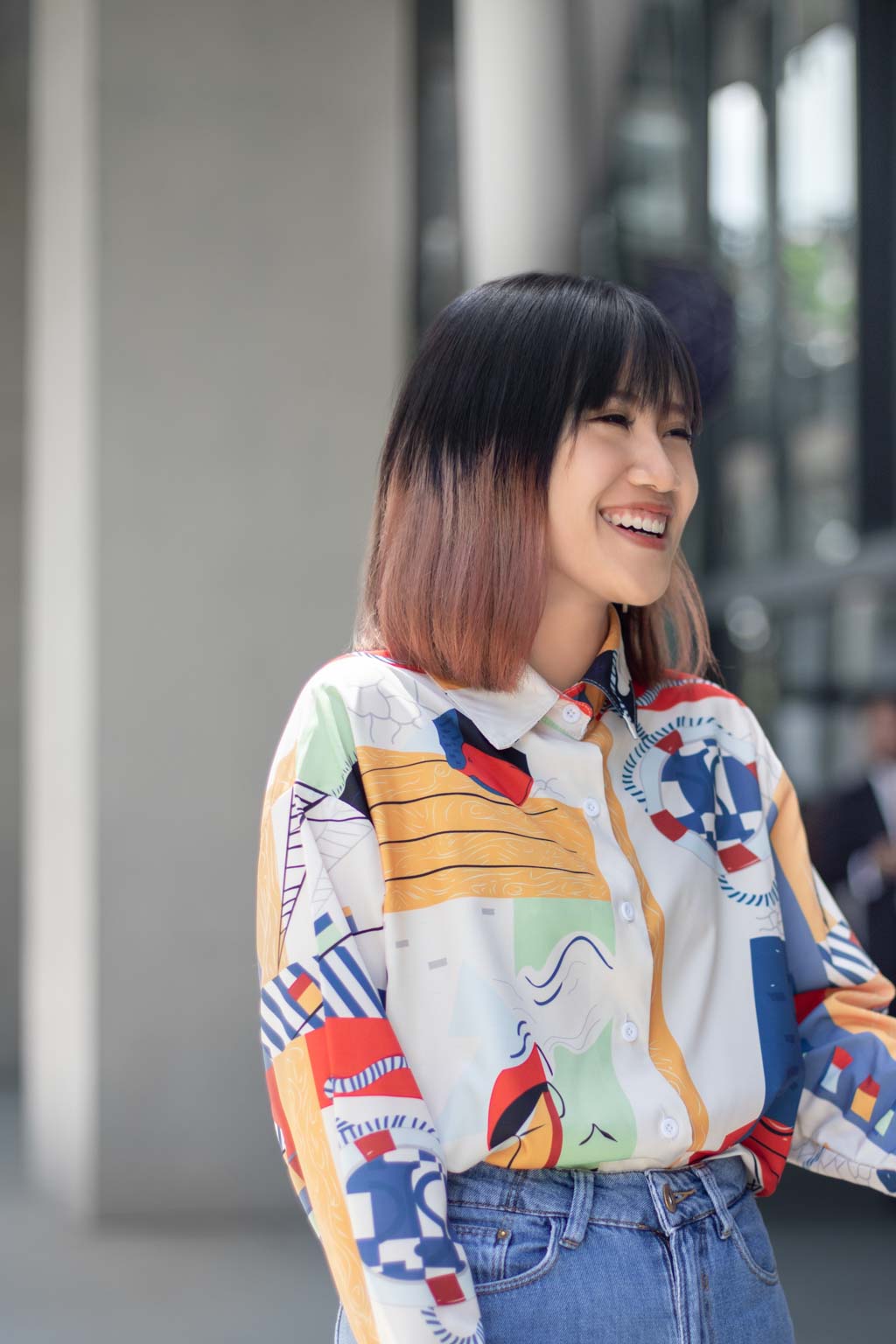 S: How did you overcome these limitations?
A: People say "opportunities are created, not given". My choice didn't restrict me from chasing my dreams. I watched tons of YouTube tutorials to learn the necessary design tools. I always volunteer to do presentation slides for group projects, and I took up way too many favours from friends who wanted quick designs for banners or logos. My effort allowed me to experience some of the highlights in my life, including: designing a few fashion pieces for a philanthropic runway; seeing the packaging that I designed hit the shelves of supermarkets; and landing an internship role that was open only to students studying design, which then unlocked better opportunities for me.
S: What do you think are some societal or familial expectations that come with crossing your twenties?
A: None from my family, because they've always been supportive of me and have never forced me to do something I don't wish to. As for societal expectations, one that comes to mind right away stems from articles on fresh graduates' starting salary. I'm sure it's meant to be a reference, not a tool of comparison, but peers would ask and compare between jobs, and people I'm meeting for the first time would guess and assume, and all that really stresses me out. Another form of societal pressure that I've personally faced would be the question of when I'll be participating in the BTO exercise. I'm told that I should be planning for sometime five years down the road, but I have no clue what I'm doing in five days (laughs).
S: Personally, how do you tackle the pressures that come from these expectations?
A: I guess these expectations are good benchmarks and reminders to have. But since fresh graduates might not have figured out what they're chasing after, it becomes really easy to end up just trying to fit in and committing to a choice that society has made for us.
S: What's something you'd like to achieve by the time you turn 30?
A: I want to be able to do the things I like without worrying about the financial consequences. I like to design
—I spend a lot of my free time drawing, but it doesn't earn me much so I have to work full-time and juggle both my interests and work at the same time.

S: How would you personally describe quarter-life confidence?
A: I think it's about chasing your dreams fearlessly, and not letting societal norms dictate what you want to do. Moving forward, I want to care less about people think, and focus of improving myself instead of seeking affirmation from others.
S: At what point in your life did it hit you that you've become an adult?
A: I think it's really hard for me to single out a specific time in my life when I felt "more adult", because nothing major really changed for me. But I do recognise that my set of worries changed slightly—from planning travel time to planning finances for travel, from trying not to overspend to making sure that I was saving enough. I never knew how much I was spending until I started tracking my finances (and realised how scary my credit card bills are). Apart from that, when my sisters and I were celebrating my mom's 60th birthday, it did occur to me that I should work harder so that my parents can retire soon and comfortably.
S: You mentioned wanting to save up for the future—how have you been doing this so far?
A: When I first started working, I used to log my expenses on an Excel sheet every month. But now that I'm spending much more, it's not as easy to key in my expenses as compared to before. I'm exploring apps that help me do this more effortlessly but haven't found one that I can actually stick to. I also try to put aside a fixed amount every month on top of savings plans that I purchased, so that I know I would have sufficient money when I reach the standard milestones in life.

S: What would say is the biggest achievement of your life thus far?
A: Being in touch with the things that I love to do, even if it means sacrificing some hours of sleep, free time on weekends and my social life. All in all, staying true to what I wanted to do from the very start is my biggest achievement in life.
Knowledge is money
What to read next