FRANK BY OCBC X CHARLIE LIM – BANKING ON THE BEAT
As far as first impressions go, Charlie Lim is just like his music—introspective, understated, and thoughtful. Reserved and soft-spoken, he carries the calm confidence of someone who believes in letting their work speak for itself.
The only child of a dermatologist father and music teacher mother, Charlie remembers his musical journey beginning with tinkering on the family piano, which led to singing in the school choir, playing in bands in school and church, and eventually studying music in university in Melbourne. It's been a constant journey of learning and discovery since then; he experimented with funk- and jazz-inspired sounds on his self- titled debut, before delving into acoustic and digital production with his 2015 EP Time/Space. He leans even more into electronic sounds on his newest album CHECK-HOOK, resulting in his own take on dance music. 2018 has been a major year so far for Charlie, having produced the theme song for this year's National Day Parade, a sleek and soulful remake of the 1987 classic "We Are Singapore" that was received with much acclaim —not too shabby for a young man who emptied out his bank account to produce his first EP.
We all love stories where sheer hard work and doggedness pay off, and Charlie is certainly one of those unassuming, determined protagonists. He's not one to rest on his laurels, having been busy with CHECK- HOOK and the upcoming promotional tour for the album, which includes a homecoming show on the 7th of December at The Star Theatre (more on that later!). Charlie also knows that success doesn't come easy; he acknowledges that he was incredibly fortunate that his early gamble paid off, and would think twice before taking another such leap. Nonetheless, that all-or-nothing spirit has stayed with him in other ways, such as in his relentless drive to explore and make his work the best it can be. This undercurrent of resolution—with a quiet gratitude to those who have helped him along the way—came through the most strongly when we met Charlie at Beep Studios, where he recorded Time/Space. Over the course of an afternoon, we spoke to him about the hidden truths about being a professional musician, and the lessons he's learned along the way.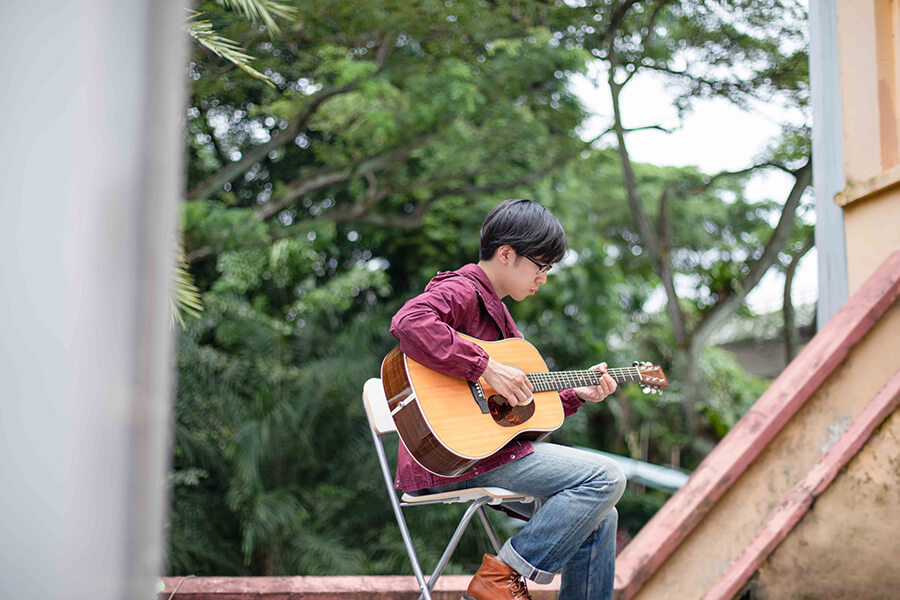 What got you interested in music in the first place?
It came to me naturally and felt like the easiest thing to do. What I enjoy about playing music is getting to retreat and hide from the rest of the world, be it on my mum's piano at home or in a practice room at school. I started with playing the piano, and then singing, before moving on to the guitar, and finally writing songs.
What was it like when you told your parents you wanted to become a professional musician?
I only made the decision to be a musician full-time after university, but even in my final year I was already making my own music, recording and getting my first EP together, and playing shows in Melbourne. It always felt like a logical progression, so they weren't too shocked when I told them, but at the same time they were cautious, and advised me to have a backup plan in case music wasn't something I ended up doing for the long run. I jumped headfirst into it only after getting my Bachelor's degree in Music. That way I could still make a living teaching music, for example, which is what I did while I was still studying, teaching music to kids who were in kindergarten and primary school. After university, more opportunities in Singapore came about, so I decided to come back.
What do you think were your three most valuable lessons in all those formative years when you were making music?
Doing music and performing is often romanticised as a very attractive thing, especially when you're young and you watch MTV and YouTube. However, you don't often see the work that goes into it behind the scenes, so I'd say I've really learned to be tenacious and keep at it. Things might come naturally to you if you're really talented, but for most people you need to work hard and put in your 10,000 hours of practice.
The second thing is balance. Stress management is one of the things I'm weaker at, and it's something I'm constantly working on because I have to manage so many different things at once. It's not just the creative work of writing and recording; there's a lot of administration and logistics involved, and you have to work with different people, whether it's my team, the label, or the band. Balance is really hard to achieve, but it's really important.
I'd say the third is being self-aware—noticing and catching yourself when you're falling into a certain spiral of pessimism, or if you've been riding a high for too long. It's important to know yourself and recognise what you can and can't do, and to check that what you're doing aligns with your values.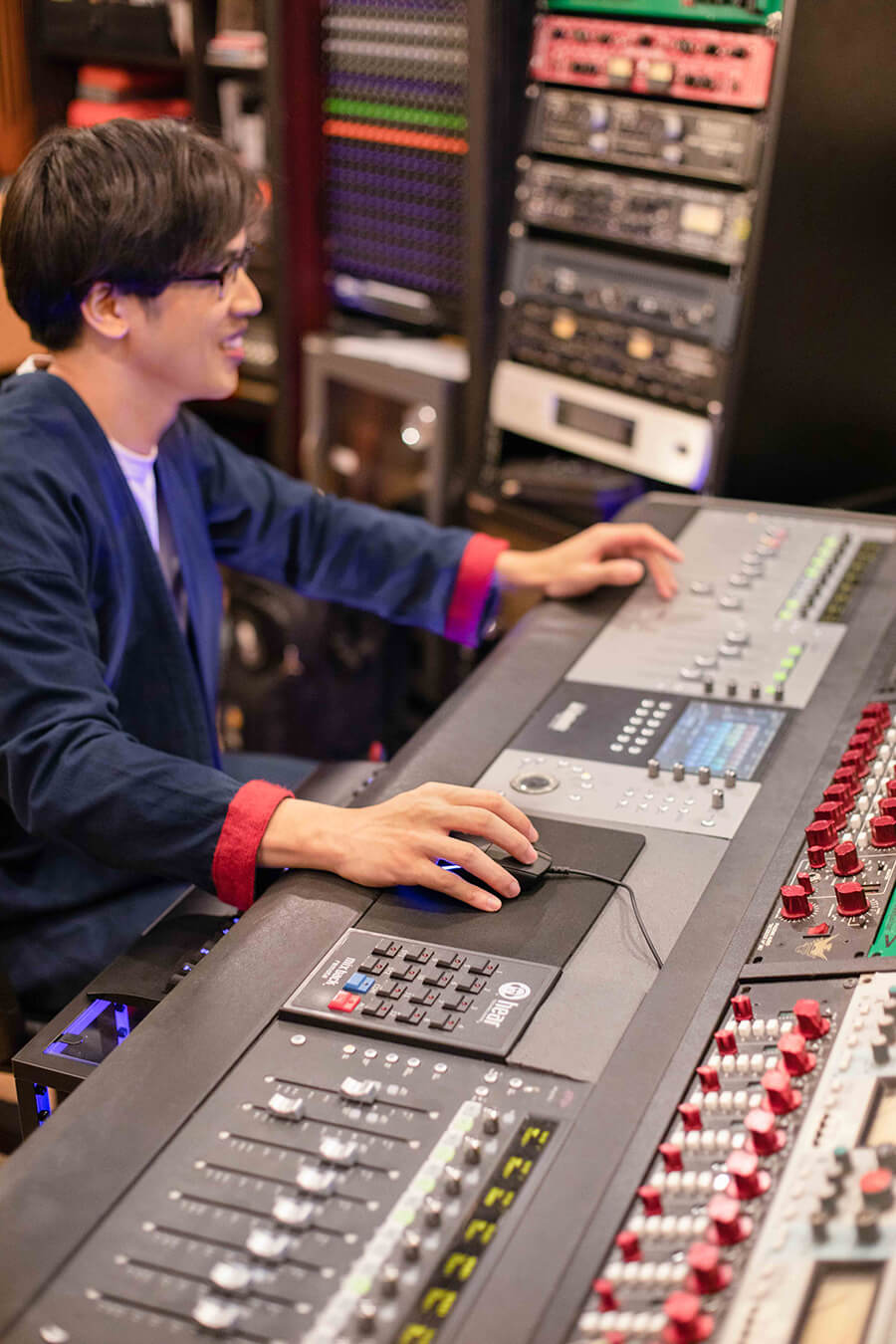 How do you think you've grown or changed since you first released your self-titled EP in 2011?
I've learned more about myself through this process, and knowing what I'm good at and what I need to improve on. Besides the hard skills like widening my musical vocabulary or improving my production skills, part of it has had to do with patience and learning to be less reactive. I can be quite an emotional person, so something I've been trying to practice is stepping back and giving issues a bit more space. I've also learned to manage my finances better. When I first started out, I put all my life savings into making my first record and my music videos, and I would view each gig with a do-or-die attitude. I still have that mindset, but now I'm blessed to have more opportunities, so I'm better at planning ahead, not just in terms of finances but in creating a support system for myself.
For aspiring musicians, one of the stumbling blocks might be that they simply don't know where to start. How did you do it?
The rules have definitely changed a lot. When I first started, that was still pre-social media. Those were the MySpace days—YouTube wasn't as popular as it is now, and streaming services were still years away. It's moved from an album-oriented market, with CDs and mixtapes, to a market that's more focused on singles. If you're starting out, it's important to have a clear understanding of what you're trying to achieve, whatever your idea of success might be. You might have a distant goal, but you can set short-term goals for yourself as well. If your plan is as simple as to just be able to write and perform and gain experience, then I think Singapore is a great place for that. There're a lot of opportunities, a lot of dive bars and open mics, and even the Esplanade is supportive of up-and-coming acts with their programming. If your goal is to make it on the charts and be more of a pop artist, that can be tricky because those are things outside of your control, and marketing is definitely important, though it can be a double-edged sword at times.
Congrats on two things—firstly, being a part of this year's National Day parade song. Tell us about the experience.
As clichéd as it sounds, it was a privilege and very humbling to be part of something so much bigger than yourself. This year's team was incredible; Boo Junfeng and Dr Sydney Tan did an amazing job steering the whole ship and I'm grateful to have played a part in it. I'm glad I got to say what I wanted to with the song— that while we should acknowledge the uncertainties of the future, it's also our responsibility to take ownership of it
Congrats on the new album as well—tell us about your inspiration and the ideas behind it.
The title of the album is CHECK-HOOK, which is the name of a boxing move. I picked up boxing about a year and a half ago; I've been taking it quite seriously and it's been great for my mental health, more than anything. The check-hook is a very under-utilised technique that's hard to pull off; it requires you to throw a hook while pivoting out of the way of someone lunging or charging at you. In some sense it's my take on the drudgery and grind of life, when you're backed up against the wall and you don't really know how to respond. From a musical point of view, it was also a response to the existential crisis I was facing when I didn't know where to go next.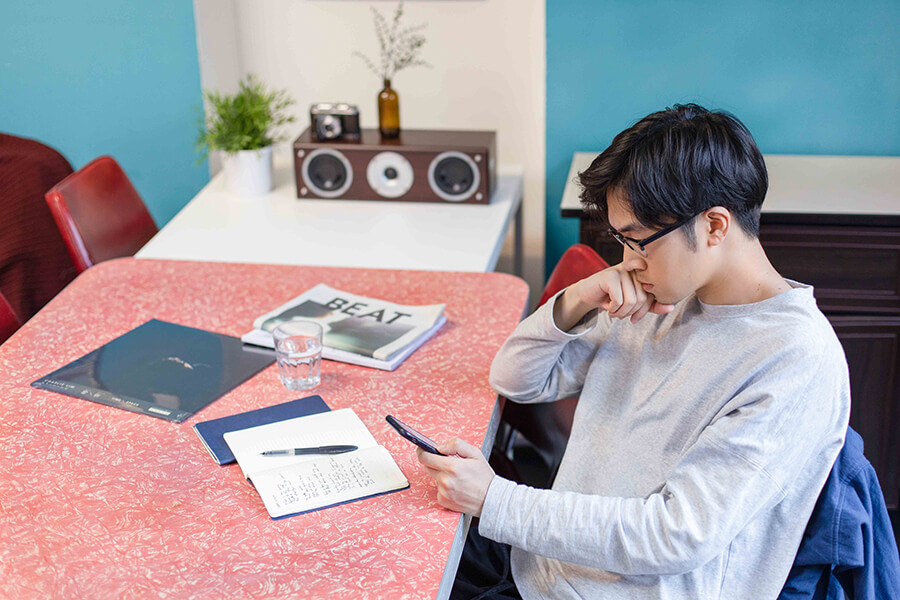 What's something you'd love to see more of in the Singaporean music scene?
A more appreciative audience. We have so much talent here, we just need more awareness. But it's a systemic thing; we're so caught up in our daily lives that we don't have the time to appreciate art. I'd like for everyone to have a better work-life balance, especially people working day jobs. If we had a little more time we could explore the things that are happening right here in our backyard. Right now, we're so tired at the end of the day or the week that all you want to do is just put on a brainless show and be entertained, rather than experience art that could move you or even change your life. We're still very much locked into survival mode and 'kiasuism'—it's clichéd but it's very true.
What are some 'hidden costs' of making music that you think not many people/aspiring musicians know about?
Mixing and mastering, printing, design, marketing and producing music videos are some parts of the equation that people often overlook. You often get what you pay for, so it's best to budget for these things as much as possible.
What are some tips and tricks you've learnt along the way when it comes to deciding what to invest in?
It can be quite overwhelming at first, but it's comforting to know that you can make great music without spending an exorbitant amount on equipment. The barrier of entry is pretty low nowadays, especially with recording software and the ability to just produce in your own bedroom. I think it's important to just follow your nose, figure out what resonates with you most, and focus on that, rather than buy a whole bunch of equipment that you might not end up using. Studio time can be quite expensive as well, so when it comes to recording it's best to make sure your band is well-rehearsed and you've done as much pre-production as possible.
As a musician, what has been your best investment? How about an investment you regret?
My best investment is probably my iPhone, believe it or not; it's where I note and record down any initial ideas that I'd work on later. I'm not overly attached to gear, especially when technology moves so fast and equipment gets outdated very quickly, but I still use the first few guitars that I bought. I definitely spent way too much on guitar pedals when I was younger, half of which I've managed to sell off since.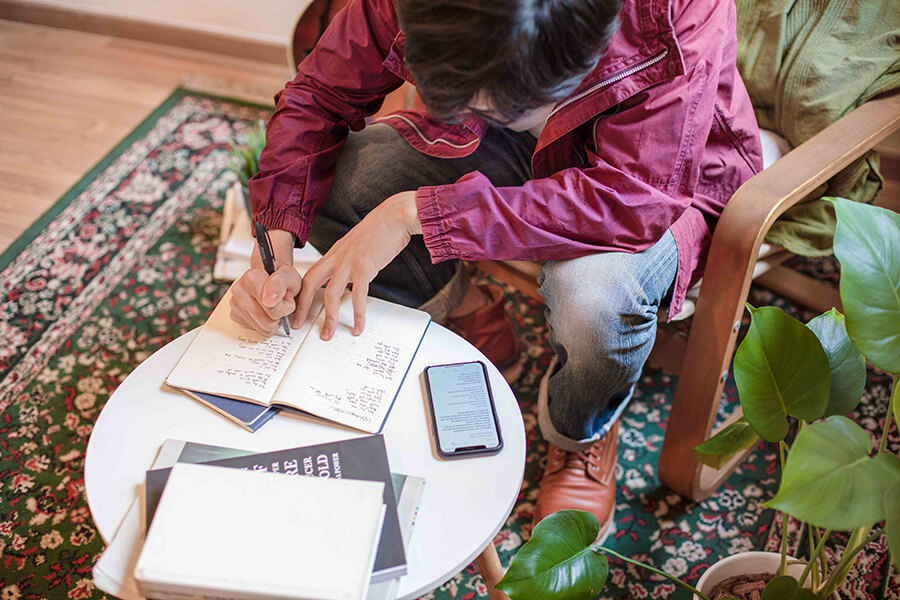 What was the moment that changed your attitude towards money/finances?
I used to have to empty my bank account each time I headed into the studio, and that was quite a trying time getting everything off the ground. It was a big risk, but all that paid off eventually, and I'm blessed to have more resources now. Having savings as a buffer helps to take away a lot of that anxiety, so I can focus better on the projects at hand.
As a musician, it can be tricky managing contracts, payments, tour expenses and the like. How do you make sure you're protected?
It's really important to have good people around you who can help along the way, whether it's getting a manager, a mentor, or someone who can help you check for blindspots. There are a lot of risks involved as you're pretty much running your own business, but at the same time there are also people you can get advice from—either more experienced musicians who have been doing this for a long time, or organisations like the National Arts Council, The Music Society, and The Musicians Guild. You really just have to ask.
What else do you see yourself needing to invest in in the near future, now that you're engaged?
the near future, now that you're engaged?
I think having my own place and studio is the next step. Making sure I have enough funds to sustain myself and a family can be a challenge—I'd like to diversify and find other streams of income that run parallel to what I do. It's also good to start looking more into insurance and health, through exercising and eating better. Many musicians tend take our health for granted; an injury can put us out of work for a long time, and that's especially hard when most of us work on a freelance basis.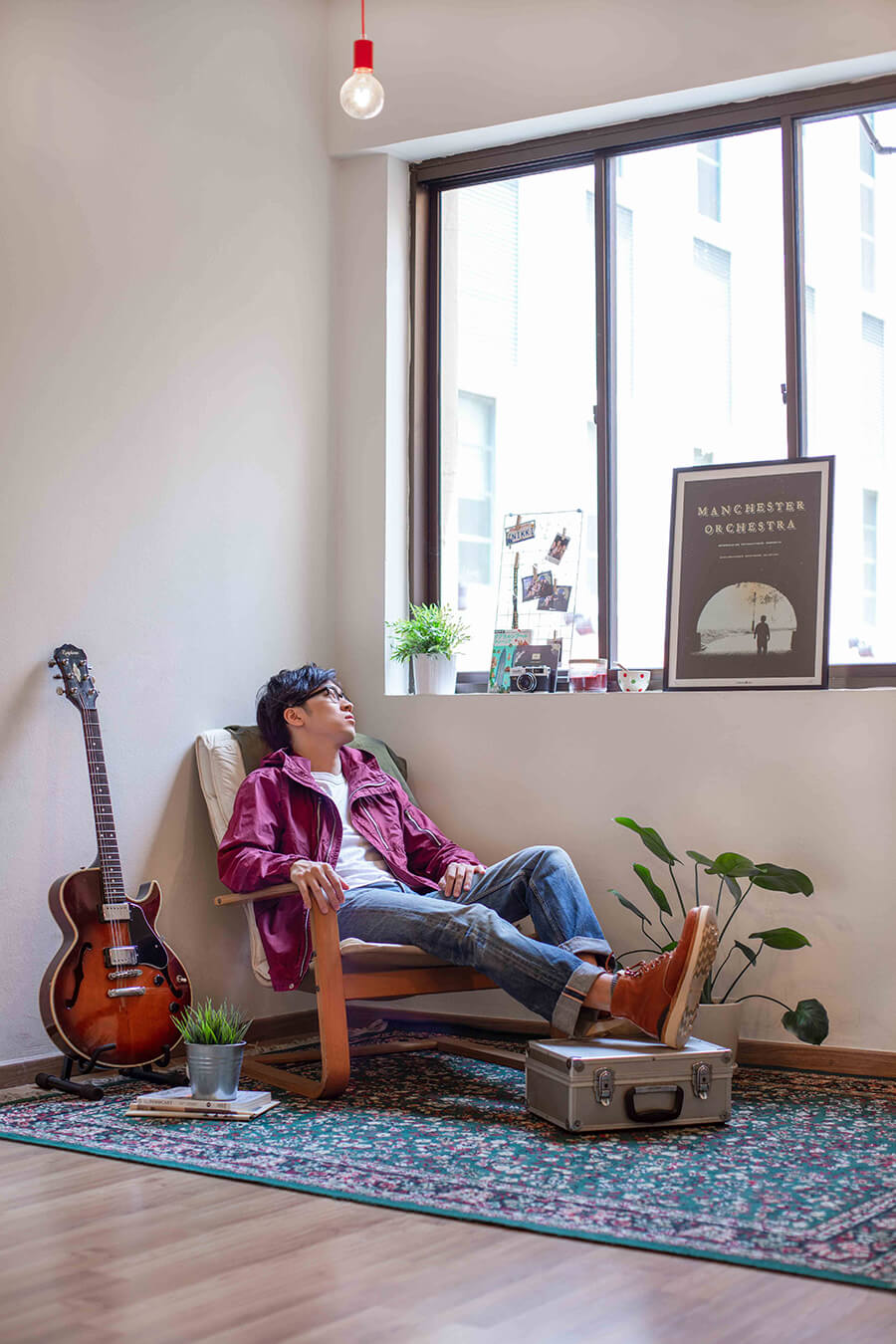 If you weren't a musician, what do you think you'd be doing?
Perhaps I'd be a writer, or I'd be practicing medicine. I've always enjoyed writing stories, and while I didn't read much, as a '90's kid I played a lot of computer games, and it was always the stories that drew me in. I really liked the first Starcraft, but my favourite game of all time has to be Bioshock Infinite—the story and the way it's crafted really make it feel like a movie. As for medicine, I've just always been very influenced by my dad who's a dermatologist.
What's one thing you think you should be doing more of, or that you wish you had more time to be doing?
Probably going back to Melbourne more often to visit my family, and taking some time off for myself. It's been quite an intense year!
Knowledge is money
What to read next