Power your cash hunt with FRANK
Win S$1,000 cash each week when you #HuntTheMouse in Sqkii Land™. Get a head start and narrow your search with FRANK and OCBC Pay Anyone™

The cash hunt will run from 18 November to 20 December 2019, and 6 January to 17 January 2020.
Prize
Your ticket to treasure
Sqkii will be hiding one coin every week, each worth S$1,000. Follow @FRANKbyOCBC on Instagram for exclusive daily clues to aid your hunt for treasure. Clues will shared on our Instagram Stories at 2 PM every Monday to Friday, or when the coin is found (whichever is earlier).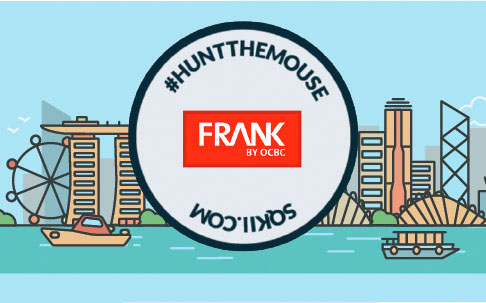 Mechanics
POWER UP YOUR SEARCH
Increase your odds of finding the coin by earning an epic power-up when you open a new FRANK account with us at a FRANK store.

Further narrow your search by earning additional power-ups (maximum of 5 per day) when you make OCBC Pay Anyone™ transactions at a FRANK merchant near you.
OCBC Pay Anyone™ can be used at:
Selected hawkers, food courts & canteens
Comfort Delgro taxis
Any merchants with latest NETS Terminals
Any merchants on PayNow QR
Follow our social media channels for regular updates.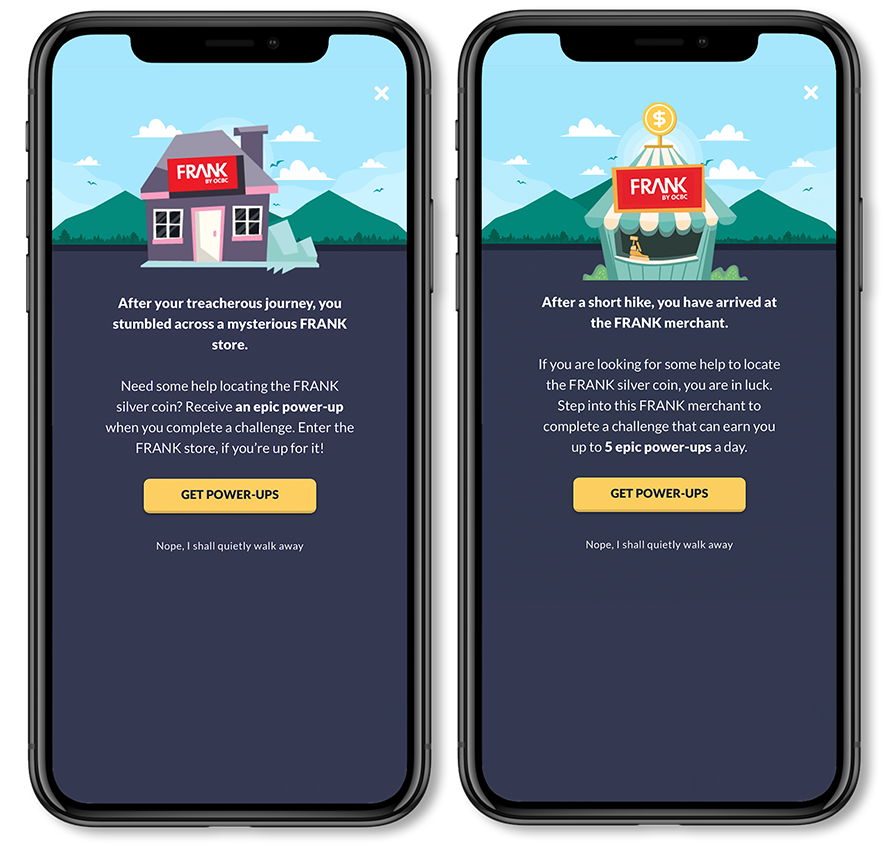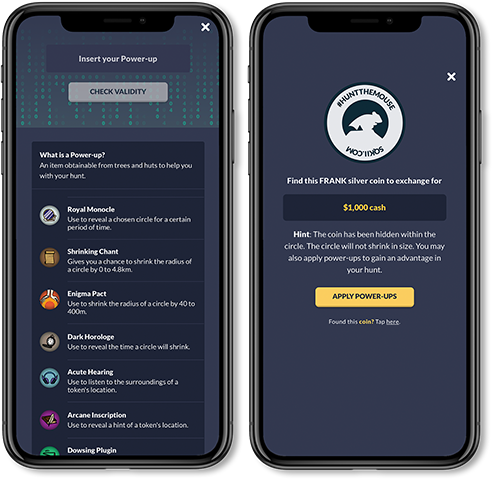 Mechanics
MAKE YOUR HUNT EPIC
Increase your chances exponentially with these epic power-ups.
SHRINKING CHANT:
Narrow your hunt and shrink the game area around the hidden coin.
ARCANE INSCRIPTION:
Want more clues on top of our daily clues on our Instagram Stories?
Focus on the right spots by revealing a part of a new clue.
Need a savings account?
FRANK Account — Fuss-free account for your savings.
Keen on more interest?
OCBC 360 Account — Get higher interest just by crediting your salary and spending with your OCBC Credit Cards.