You know what they say, guys, hindsight is 10/10. A year on and a little bit, and finally putting together this list of things I wish someone had told me/my friends before we approached the death of institutionalised academia (i.e. graduation). I thought I was relatively well prepared, but when graduation actually hit, everything went nuts.. and i would say I have to deal with less than most people since I'd already decided that I'd be continuing with my Masters!
This I will say: things you need to do to prepare for post-graduation life that might seem overwhelming at point of grad cos its things you don't even think of in the day to day.. so it's better to start preparing early. Here I've put together a list of pragmatic concerns that I hope proves helpful to you – but always open to suggestions, so email me if you've got anything you think I've missed out and I'll add it in!
---
The Pre-Grad Prep List
Update your resume or LinkedIn profile
People always underestimate LinkedIn or assume it's something only bankers use, but i cannot count the number of times I've been pleasantly surprised by a job offer (although I've never taken those up given my academic commitments) or been approached to host gigs through the platform (reasonably more successful takeup rate than the job bit). So just spend a bit of time doing it up, and you'll never know where it brings you!
Important point regarding both LinkedIn and your resumes: Get someone to proofread it for you, and make sure you have different resumes for different jobs. For example, you wouldn't send the same generic resume to your application for, say, a banking job, to a creative agency. Some examples of good, specific resumes: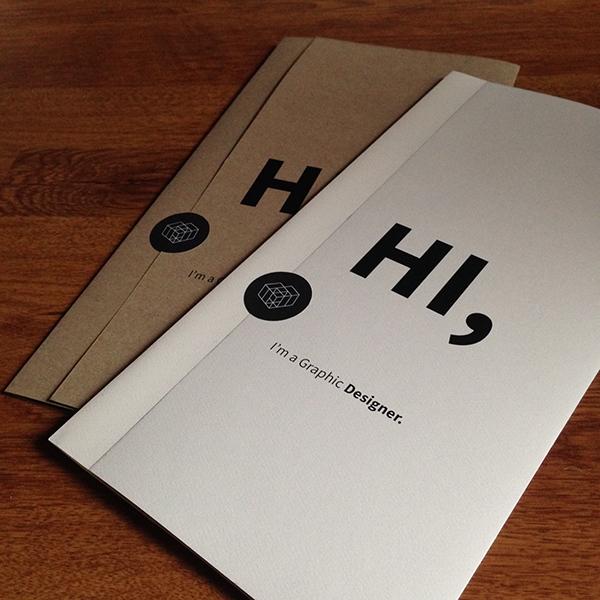 Graphic Design Resume by Lenka Kubisova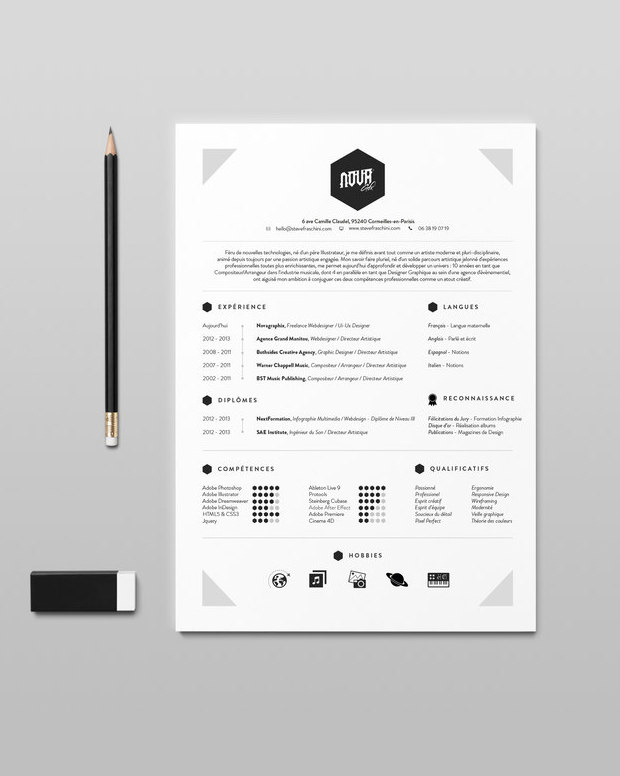 Professional but Eye catching Resume from Guru.
And of course, if you're applying for a job in the banking field, your resume will look vastly different from this. But it's always good to start cleaning up your resume early and figuring out what to include, instead of scrambling to get one together when the hiring cycle starts.
So yes: Tailor your resume to the field you are applying for, and make sure you proofread it. You don't want to be stumbled by a grammatical error if you're applying for a publishing house!
If you're a freelancer, same rules goes for name cards, which can frequently be your gateway to a resume or job request during networking sessions. Here's an example of a really good namecard design done by my super talented friend Warren for our other friend Martin: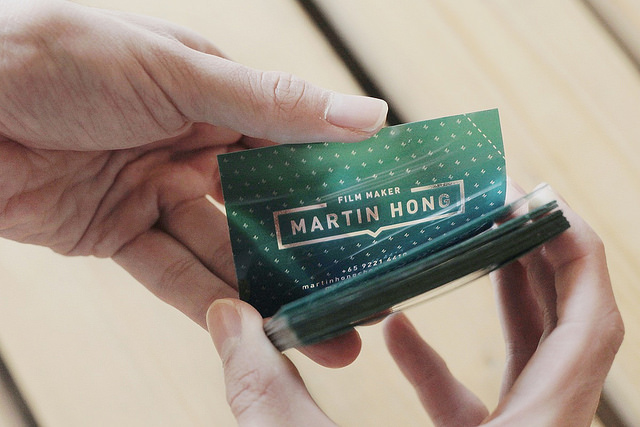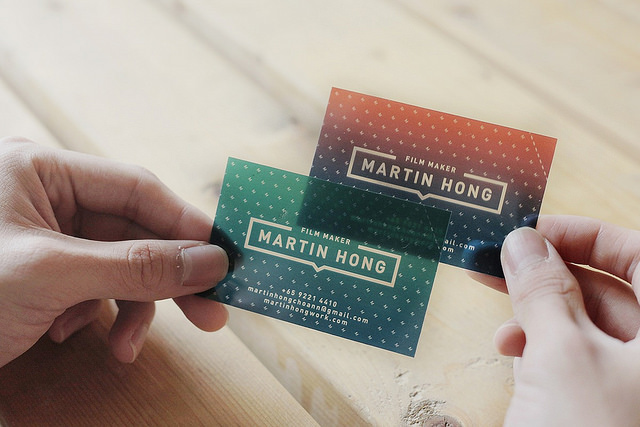 See how the tip of the card is meant to resemble a tear off ticket stub? That's form reinforcing content right there.
And on that note, clean up your social media profiles! Employers google potential employees, so make sure you don't have anything unsavoury floating around on the web.
---
Get your headshot photo properly taken
This doesn't have to be a studio shot, but generally have extra samples of your photo ready that you can use for your IC, for your resume/LinkedIn profile, for your visa if you decide to apply for an international job, etc etc. It's always better to be prepared, than to fumble and take a bad one at one of those machines that you're not happy with because you're pressed for time. After graduation I needed my head shot for many unexpected things – driving license application, passport renewal, diver's license.. so it's generally good to be prepared.
---
Have a good think about your finances.
A great shock to me post-grad is that you have so many BILLS to deal with! If you had a private insurance previously, you probably have to take over payments now, and it's a total headache to figure out. Phone bills. Electricity bills – if you contribute the household expenses. Money for your parents. Paying off your student loans. Take check of how much debt you're in (probably lump sum cos of uni fees), how much recurring debt you have (monthly payments like phone bills, household contributions), and how much savings you have.
This will help you figure out your lag time to look around and find a job you like. Most of you wont want to be taking the first job offer you get, but how long should you be looking around before settling down? This personal deadline is what you need to figure out when understanding your expenses and debt.
---
Speaking of which.. Understand your liabilities
So you are a human being with feelings and all that, which is, y'knw, great. But to companies and corporations, you're also a bunch of liabilities and this is what you need to have a good understanding of in order to make your next step decisions w.r.t. postgrad life.
EG. If you want to pursue postgrad education (like me), you need to understand what people look for in giving out scholarships. If you're applying overseas, we're considered 'non-native English speakers' which is both annoying and troublesome because we have to take extra tests to prove English proficiency. So be aware of that.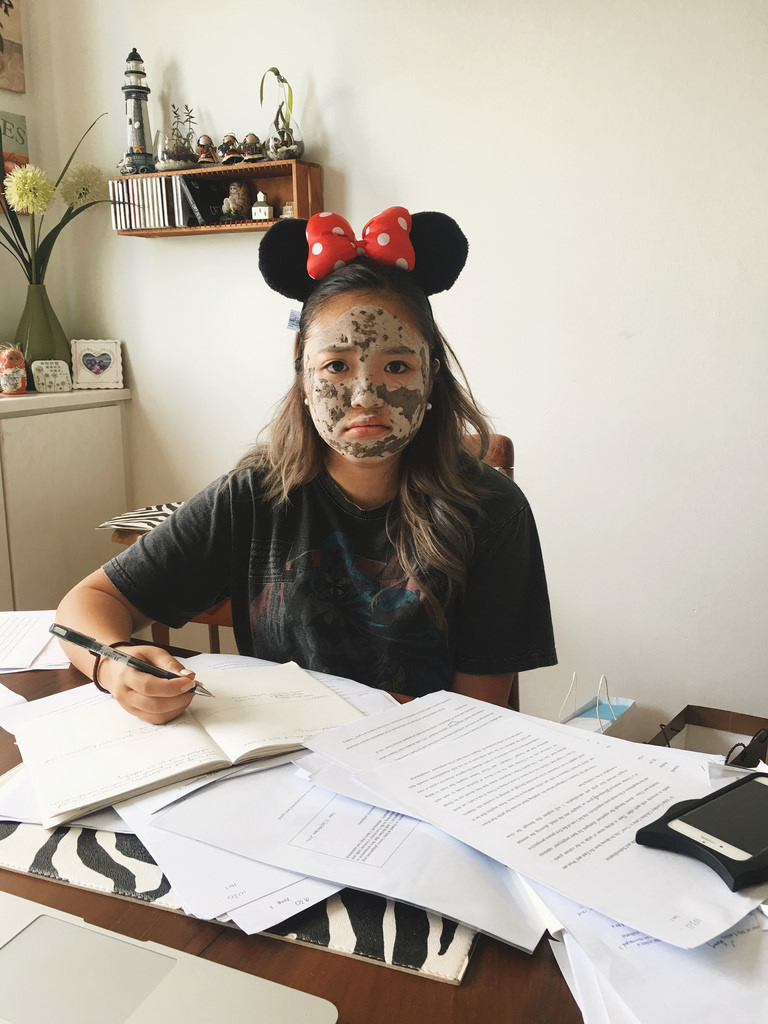 Although I must say, if you intend to pursue funded (scholarship) postgraduate study, a lot of your time will be spent trying to multitask like me, marking student scripts while getting my skincare on
And for health related issues, boy, you are a BUNCH of walking liabilities. So when making decisions on a) whether you can at the moment afford premium health policies (see pt 3 re: finances) b) whether you want to get health policies and if so c) what kind, you need to understand what kind of liabilities you represent to other people i.e. insurers. An example of the factors that come into play are whether you smoke, whether you drink heavily, whether you have pre-existing medical conditions (this is NOT covered by any private insurer if your injuries/illnesses are sustained before point of purchase, but it IS covered by your own MediShield Life policy), so on and so forth.
It also helps to have a good understanding of what you are ALREADY covered for before moving forward. I don't know how many if you know this, but you're automatically covered by the government's MediShield Life policy for life, which is essentially a government insurance policy paid for by either your own CPF or your parents CPF. You DONT HAVE TO APPLY for this, so please figure out what MSHL covers you for, especially when you're a student or a fresh grad because that's when you are gonna start thinking about your next steps in terms of healthcare, most of which will cost you upfront money.
Your MediShield Life (MSHL) policy covers your hospitalisation charges for amounts up to class B2/C wards in a public hospital. It also covers you for selected costly outpatient treatments (like kidney dialysis or chemotherapy). So even if you choose a higher class ward or a private hospital, you're still covered, just that the amounts are pegged to class B2/C wards. MSHL covers you REGARDLESS of your pre-existing medical conditions. So if you have a ligament injury from your school sports days, it's also covered under MSHL. Also, if you have an Integrated Shield Plan (IP), MSHL forms a part of it and you'd get to enjoy additional coverage depending on what your IP covers. FOR EXAMPLE. I have a lot of friends who've gone through surgery (myself included, for my eye last year). A friend who is under an integrated shield plan recently had a gastrointestinal surgery (again, surprisingly common) shared her bill with me, and here are some things to take note of: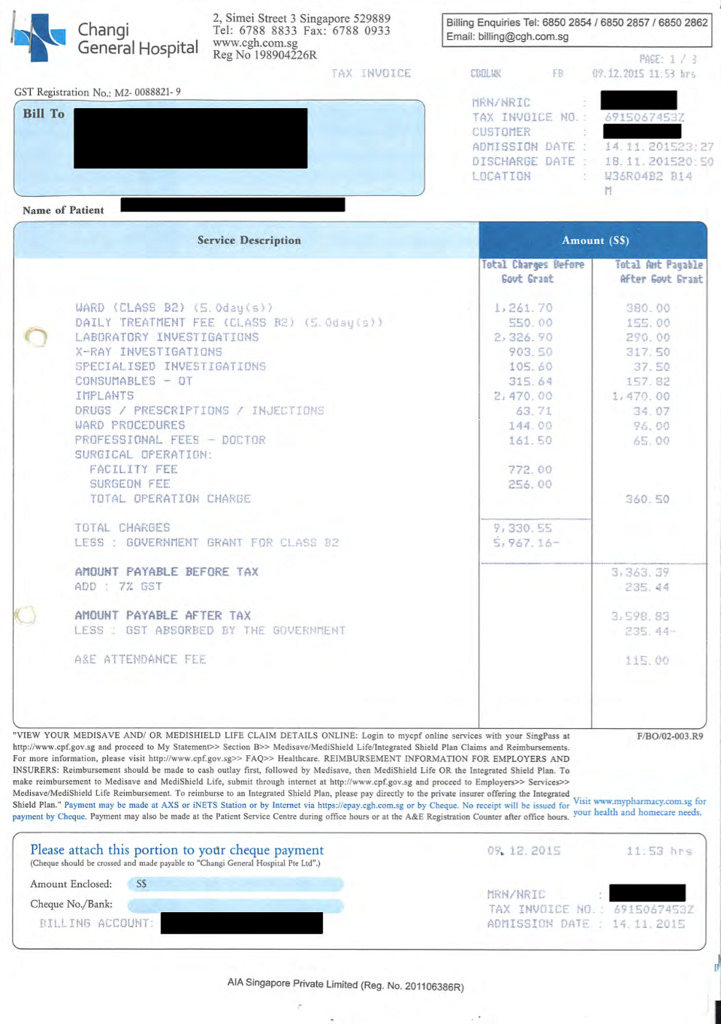 No matter what, the government always subsidises your bill if you opt for a Class B2/C ward in a public hospital. Look at that 5.9k deduction – that's the government subsidy my friend got for staying in a Class B2 ward in a public hospital. MSHL still covers you if you're going to a private hospital, don't get me wrong. But because private hospitals don't have government subsidy, you end up paying a lot more.
When it comes to hospital bills, the amount is deducted this way: the government subsidy first, followed by your MSHL coverage or your IP (depending on what you have), then from Medisave and lastly cash payment. So in the bill above you see that they've automatically deducted a big part of the original bill (about 5.9k, which is the government subsidy), and from that, they deducted a portion from MSHL and the remaining was taken from Medisave.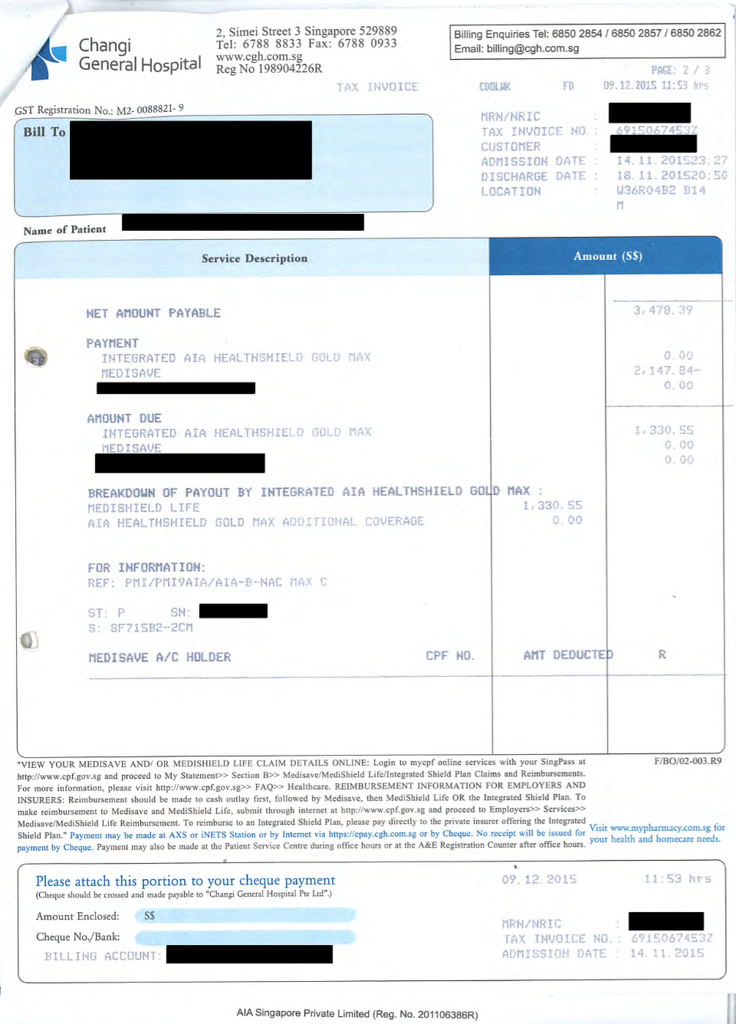 ---
What is the real life impact of this?
The most obvious point of the 1.3k you see above is that even though my friend had additional coverage from her IP, she didn't need to use it in this case. Under the breakdown of payout, it was covered by MSHL. So if you're okay with a class B2/C ward and not choosing your doctor, then MSHL will be sufficient. If you think you may need additional coverage, click on this link to find out more before making a decision.
And… this is the most important thing right now, I think, that the bills prove that while not a one-stop solution, MediShield Life does give you quite extensive coverage and so if you're balancing a lot of post-grad debt, you don't have to necessarily feel pressured into purchasing a health policy that you can't afford at the moment. (:
PS. For those of you who want to know more, I'd suggest speaking to someone from Ministry of Health. They're having a roadshow on Sunday, 27 November at Ang Mo Kio Central Stage 11AM-6PM. This is probably going to be very useful for those of you who in addition to the above, 1. Want to understand what kind of coverage you already have before moving forward and 2. Those of you who want to help your parents figure out their coverage, ESPECIALLY when it comes to pre-existing injuries or bigger medical bills. And so this might really be useful for those of you who are concerned about figuring out your parents' medical situation and costs, especially since the older one gets the more susceptible to illnesses!
---
Start working out a personal savings plan.
Start working out a personal savings plan. I know, i know. Enough money talk! But sorry, real life calls. It might seem a bit premature to think about this before graduation, especially since you're looking at all the bills you're gonna have to level after grad (see pt. 3). But it's never too early to start planning, and a proper head on your shoulders when it comes to managing your personal finances is really important, as I've said multiple times before (see: broke student's guide to managing your finances). You shouldn't just be working towards paying off your bills, you need to start thinking about having some kind of savings pool on your own in case you (optimistically) want to have a spontaneous getaway or (pessimistically) suddenly need it for a rainy day emergency. And you never, never want to be living from paycheque to paycheque just because you didn't do proper budgeting ahead of time. So get that sorted.
---
Alright, so that's about it! Did I miss out anything? This post went on for long enough, but you know the drill – email me if you have any essential points you think I missed out, and we will get to it in another post if there are enough things to note. But till then, enjoy the ride, and happy impending graduation you guys!
x
Jem
---
WRITTEN BY:



JEMIMAH WEI

Singapore / +65
I like cats.
More here.
This article was originally written by Jemimah Wei in June 2015. She writes on jemmawei.com and you can find her on Instagram at @jemmawei