A way of life, that's what saving should be.
We've got brilliant-looking cards and equally brilliant tools to help you save for the life you want.
S$10 cash credit with a new FRANK Account
Open a FRANK Account online now, and get S$10 cash credit upon your successful application. Valid for the first 200 new to FRANK customers (aged 16-25 years) each month. T&Cs apply. Insured up to S$75k by SDIC.
Interest Rates
We've got higher interest than regular savings accounts
When it comes to savings, you can't deposit excuses.
For balances above S$500,000, there will be no interest given because we believe that your money can work harder with other higher-yielding OCBC accounts.
Regular Account
Starts from
0.05%
per year
FRANK Account
First S$10,000
0.20%
per year
S$10,001 - S$100,000
0.30%
per year
S$100,001 - S$500,000
0.40%
per year
What's your personality?
120 unique designs for 120 different personalities. Find a card design to go with your FRANK Account!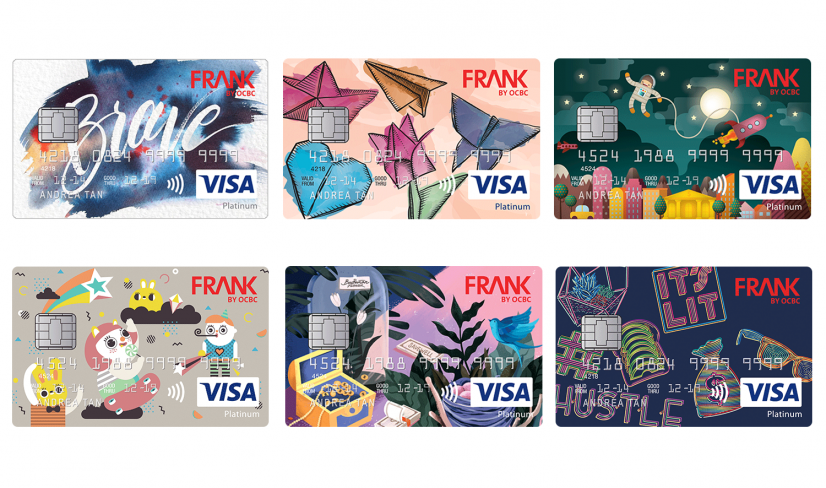 Open a can of rebates, rebates & more rebates.
There's no better time to $pend and $ave with FRANK. And no better card to do it with than the FRANK Debit Card. Because it now gives you some awesome bonus rebates.

And that's not all. You can increase it month by month, up to 1.0% (on top of the existing 1% rebate on selected merchants).

Valid for the first 5000 new to FRANK Debit Card customers each month, aged 16-29 years. T&Cs apply.
Set Your Saving Goals
Meeting them shouldn't be overwhelming. Minimise your saving efforts with "mini" accounts that act as saving jars to separate your spending cash from your savings cash.
But don't let them tie you down
Set your budgets
With Money In$ights, we're all about spending, but with a peace of mind.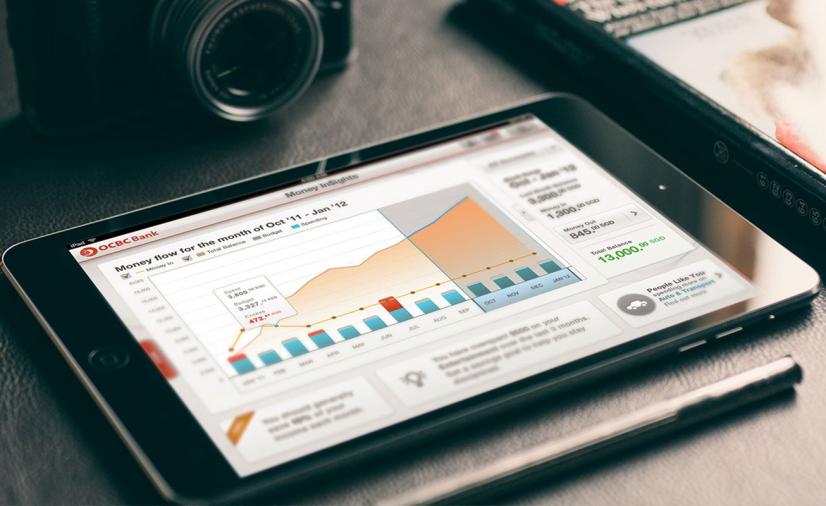 stay ahead of the curve
Just tap and go on public transport, movies, purchases, meals and more with mobile payments and Visa payWave!
Before you apply
Eligibility & Fees
To get an account:
You need to be 16 years old and above.

No initial deposit is needed.

No minimum income is required.

No monthly service fees if you are below 26 years old.
If you are 26 years old and above, there is a monthly service fee of S$2 if your average daily balance for the month is less than S$1,000.
Basics should be simple, just like this account
How to get your FRANK Account
Instant Account opening will undergo maintenance to improve your online banking experience. Thank you for your patience.
Apply online via MyInfo
For Singaporeans and Singapore PRs only (For 16-25 years old)
FRANK Account is opened immediately with MyInfo. A default FRANK Debit Card will be issued.
Visit a FRANK Store
Visit any FRANK Store and let our FRANK Ambassadors guide you through the sign up process.
What do I need to prepare
For Singaporean/Singapore PR:
If existing OCBC customer
NRIC only
If non-existing OCBC customer
Your NRIC
(Only if mailing in application form) Original Singapore phone bill/bank statement/utilities bill within the last 3 months showing residential address OR income tax notice of assessment
For foreigner residing in Singapore:
If existing OCBC customer:
Passport with 6 months validity
Valid student/long term/employment pass
If non-existing OCBC customer:
Passport with 6 months validity
Valid student/long term/employment pass
Last 3 months documents showing residential address OR Income tax notice of assessment
Frequently Asked Questions:
For more Frequently Asked Questions, click here.
Knowledge is money
What others think about saving